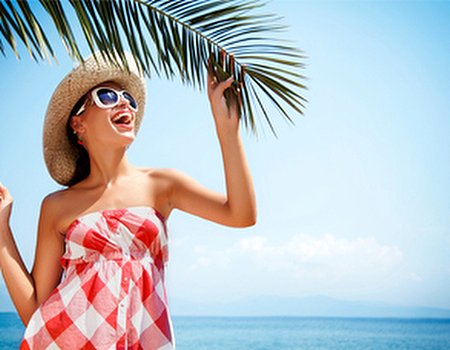 We're excited to learn that sk:n are launching a new treatment this month designed to smooth, tighten and contour the skin just in time for summer. Forget about slathering yourself in make-up -this treatment will leave your face looking youthful, refreshed and glowing, so you can dare to bare on holiday after all (although we recommend keeping the bikini on...)
Thermage is a new, non-invasive treatment which works by heating the different layers of the skin to tighten existing collagen and stimulate the formation of new collagen. This contours the face and softens those pesky wrinkles, leaving the skin looking and feeling rejuvenated.
Treatment time for facial areas is approximately 45-60 minutes. During this time you will receive an in depth consultation with your sk:n doctor, helping to ensure that your Thermage experience is entirely tailored to suit your needs.
Described by sk:n as a 'wonder treatment', Thermage achieves results from the first session and requires no special after care. You can go back to your normal life straight away after treatment and dazzle people with your smoother, tighter skin.
Thermage treatments will be available from the Birmingham Edgbaston clinic and the London Harley Street clinic. Keep an eye on sk:n's page for deals, or if you want to look fresh-faced in time for the holidays then get in touch and book your appointment…