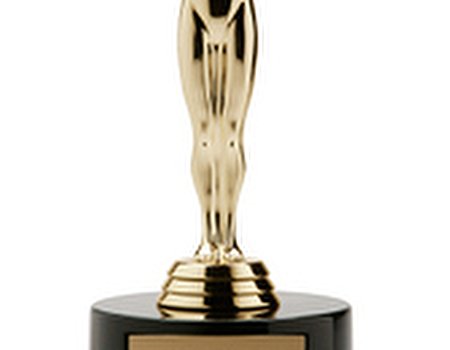 Drum roll please...
We are very excited to announce the launch of the Wahandies, monthly awards designed to say thank you to the venues and treatments our community loves the most. But we can't do it without you - this is your chance to reward your favourite businesses and help them get recognised as the stars that they are.
How the Wahandies work
Each month, we'll award ten different Wahandies to the businesses that our community rates the highest. We like to shake it up a bit, so the categories will change each month depending on our current theme (last month we couldn't get enough of beach body fixes, so May's categories are all related to pre-holiday preening).
We'll choose the winners based on community reviews, taking into account average ratings, number of reviews, quality of reviews and credibility. The winners of each category will be given a colourful Wahanda badge to display on their website, letting the world know just how much our community loves them. Of course we'll also display the badge on their Wahanda pages so that users know they are our star businesses.
Get involved
This is your chance to tell us which venues and treatments rock your world. We'll be picking the winners of the Wahandies based on your reviews and ratings, so it's time to unleash your inner writer and tell us exactly what you think – good or bad.
If you run a business then you can get involved too. More reviews and higher ratings make it easier for people to find you and your services, so don't forget to encourage happy customers to write a review of their experience. Don't worry, we know that the only place for spam is in a sandwich, so businesses don't need to worry about receiving false reviews.
Reviews
Reviews are an important part of the Wahanda community and we love to hear your thoughts on the venues and treatments you've experienced. The reviews on our site are part of what sets us apart from other spa sites and makes us a popular destination for those interested in beauty and wellbeing. Most of our customers tell us that they read reviews to help them decide what to buy, so reviews really are a valuable part of the Wahanda experience – and they make for great reading with a cup of green tea.
Creating a Wahanda profile enables you to get involved in our community points system – the more reviews and ratings you give, the more points you will get. The more points you earn, the greater the credibility of your reviews. To write a review and start earning points just use the search box at the top of any page to find your favourite business, and start sharing.
The May winners
Got a holiday booked but don't know how you're going to fit in to your bikini? We know the feeling. That's why we've been concentrating on giving you great deals to get you toned, tanned and ready to hit the beach – and from all of your reviews it looks like you've been really busy getting in to shape.
We predict that the Wahanda community are going to be the hottest bunch on the beach this summer - so check out the May 2011 Wahandies winners and find out who's best at getting you ready for the holidays…