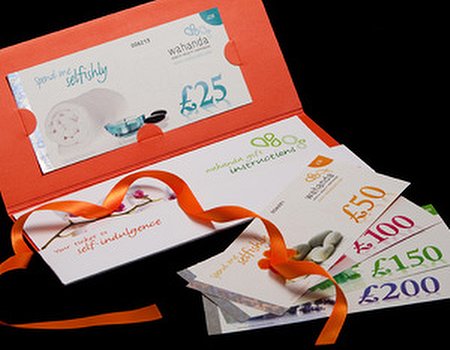 No matter how good you are at buying gifts, there's always that tricky someone who you just can't get right. Whether it's a relative who seems to already have everything, a friend who is always obsessing over the next big thing or your partner's mum who you're just getting to know, sometimes it's best to let them choose.
Thankfully, our great gift vouchers are just what you need to avoid making any expensive mistakes this Christmas. Just present the vouchers to the lucky recipient, and they can log on to decide what to spend them on. From a relaxing massage or a trendy haircut to a manicure or training session, there are thousands of health, beauty and fitness treats available. Your loved ones will be spoiled for choice...
The great news? There are now over 1,000 venues nationwide accepting the Wahanda voucher – making it incredibly easy to spend. Just browse our list of participating venues to find somewhere that takes your fancy, book yourself in for an appointment and take your voucher along on the day. Easy!
Available in denominations of £25, £50, £100, £150 and £200, the Wahanda voucher can be delivered straight to your door – so you don't even need to leave the house. Now that's what we call efficient shopping...
Want to give people something they can actually use this year? To delight family and friends this Christmas, why not purchase some Wahanda gift vouchers. Alternatively, browse our Christmas gift page for some festive inspiration for guys, gals and even yourself. Ssh, we won't tell...