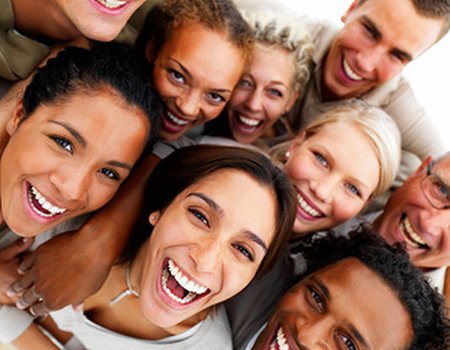 Baffled by beauty? Flummoxed by fitness? If only there was somewhere you could go to get answers to the questions that are weighing on your mind...
Hold on – there is. At Wahanda, we believe in helping each other out – which is why members of our clued up community are only too happy to share their knowledge with others. Whether you're wondering which body treatments would be best suited to you, looking to gain some nutrition know-how or concerned about a health problem, our experts and enthusiasts are here to help you out. Just don't go asking us how to fix your burst plumbing or stop the cat coughing up hairballs – we're clever, but we don't know everything...
Ready to ask a question? Head on over to the buzzing community page and get your voice heard. If you don't need any answers at the moment but are looking to lend a helping hand, why not see if you can answer some of last week's questions...
My eczema is driving me mad – any suggestions?
Skin condition driving you crazy? If you've ever suffered from eczema, you'll know that it can be hugely frustrating when you experience dry skin and inflammation on your hands, face or body. No idea where to begin when treating it? Our community advises visiting a doctor for a full diagnosis, but also suggests therapies such as kinesiology, osteopathy and hypnotherapy to help get your body back into balance.
Is there any way to be allergic to nuts and gluten but have all the tests come back negative?
If you've been for allergy tests and found that the results didn't enlighten you as to why certain foods make you feel bad, it could mean you are intolerant to particular ingredients. Cutting these foods out of your diet is one option - but if you're not careful, this can leave you without some of the vital nutrients that you body needs. Struggling with low energy levels, an upset stomach or food-related skin conditions? Our lovely experts reckon it's worth seeing a nutritionist, trying out EFT or booking yourself in for a lymphatic drainage massage.
Are there any spas in Central or North Birmingham offering facials that are free from nut products?
Of course, whilst some people find they feel a bit uncomfortable after eating nuts, others risk serious illness and even death if they come into contact with these foods. It can be a bit tricky negotiating your way around a world filled with hidden hazards – so to be sure that your spa day isn't ruined by a reaction, why not ask our community for some advice? They'll be able to suggest some great places offering facials to help you relax, care-free. After all, we all deserve some TLC every now and again...
I am after make up techniques for my wife. Any suggestions please?
The Wahanda girls love makeup, but even we are sometimes stumped when it comes to creating looks that are a bit different. Whether you're stuck in a rut or simply looking to learn the basics and wow family and friends, a makeup lesson will help you to look your best and gain confidence. Looking to play around with some colourful cosmetics at home? This pretty palette comes with a handy guide to help you master the perfect smoky eye. We think you'll look fabulous...
Got something you'd like to share? Head to our community page to join in with the conversation by asking a question or posting a review. See you there!