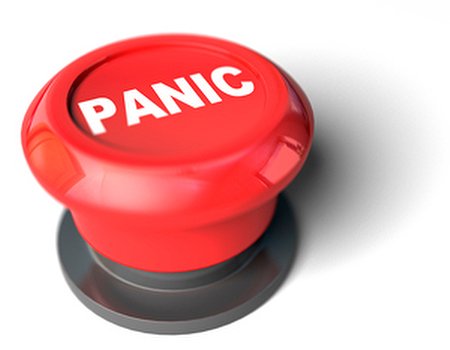 In a bit of a pickle and not sure what to do? Before you hit the panic button, try asking the advice of our friendly experts and enthusiasts. With a bit of luck, they'll have the answers that you need to save the day – meaning that you needn't waste any more time tearing your hair out.
Got a bit of a disaster on your hands? Whatever your conundrum, the Wahanda community is more than happy to lend an ear. Whether you're looking to banish dark circles, rectify a cosmetic procedure gone wrong or save your friend from their cat allergy, we can help to set you on the right path.
This week, the Wahanda community has been kept nice and busy rescuing people from the hazards of everyday life. Here are just some of the questions that we've valiantly answered:
What is the best way to deal with bags/dark circles under the eyes?
We all know how frustrating it can be when you look in the mirror and discover that you closely resemble a panda. If no amount of concealer in the world can sort your dark circles, you may have resigned yourself to a life spent suffering jokes about bamboo. But don't check yourself into the zoo just yet – our community has plenty of tips and tricks to help get rid of those rings. Cold teabags, anyone?
I have used a Warm It Up brow colour. The client has light black skin – it's gone red
It's every therapist's nightmare – a beauty treatment gone wrong. If the results of your endeavours aren't what you'd expected, try consulting others in the know. They will let you know how to avoid the problem in the future, as well as what can be done to rectify it. And who knows? You might be able to help out one day when they have a bit of a quandary.
What is the best way to remove cat allergens? A friend is visiting and quite allergic.
Pets are great for helping you to de-stress – unless you're allergic, that is. If you find yourself unable to breathe properly when you so much as look at a cat, the chances are you'll be dreading visiting your friend who has pets. Luckily, there are a number of things a thoughtful friend can do to help you out a bit – so that you don't have to spend your stay sneezing and wheezing. Phew...
Where can I buy the full Gellux kit from?
If you're after a particular kit or piece of equipment, it can be hugely frustrating when you can't track it down. Google not helping? Try turning to our trusty experts instead. They'll advise you on where to find what you're looking for, or suggest some helpful alternatives – good news if you were about to start banging your head against the wall.
Got a dilemma of your own? We love to get stuck in to a good rescue mission. Just pop on over to the community page and type your question to get started.