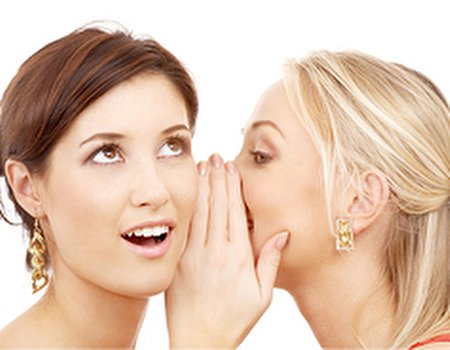 At Wahanda, one of the things we love so much about the world of health and beauty is that it is so diverse. There are hundreds of different treatments out there, all of which work in different ways to help calm, soothe, heal or groom. Although we like to think of ourselves as experts, even we will never know everything about wellbeing – there is always something new and exciting to discover.
Whether you are a novice or a bit of a health and beauty guru, we're sure you sometimes find yourself wanting to know more about a particular treatment or how to solve a wellbeing problem. Luckily, the Wahanda community is full of fellow enthusiasts looking to lend a helping hand. Getting answers is simple – just type your question and wait for someone to respond. You never know – we might learn something from the answers too.
Here's a look at what people have been asking on the site this week:
I am a smoker. Would I benefit from teeth whitening?
Is your smoking habit getting the better of your teeth? If your smile is far from dazzling, you may want to investigate having them whitened. Our community have some top tips on how to ensure your treatment achieves the results you are looking for. Want to give up smoking altogether? Why not try hypnotherapy or addictions counselling to help you ditch the death sticks.
Advice on how to deal with 'undesirables' please. I don't want to exclude male clients totally.
Ever experienced inappropriate behaviour from a customer? The majority of massage clients conduct themselves perfectly, but sadly there's always the chance of encountering someone who hopes to take advantage. This topic has really got our community talking – read their responses to help you decide how best to handle any uncomfortable situations. There are also some great ideas on how to ensure that it's clear from the start that no bad behaviour will be tolerated – so that you can work worry-free.
How can I strengthen my immune system?
We all get a cold every now and then - but if you are suffering from them frequently, it could indicate a weak immune system. Not sure what to do to lose the lurgies? Well, it turns out there are plenty of options, including changing your diet, practising aromatherapy and having a lymphatic drainage massage. Goodbye, germs...
If you've lost weight is there any way to shrink your floppy skin without surgery?
For many, losing weight is a cause to rejoice – especially if it means you can get into your favourite pair of jeans again. However, losing some inches can also result in loose skin – not exactly the look most people are going for. Want to tighten and firm your skin without resorting to surgery? Your skin will regain its elasticity naturally over time, but if you can't wait then don't worry – there are plenty of treatments that can help to hurry the process along. Hoorah!
Got a question you'd like to put to our community of experts and enthusiasts? Head on over to our community page – we'd love to hear what's on your mind.