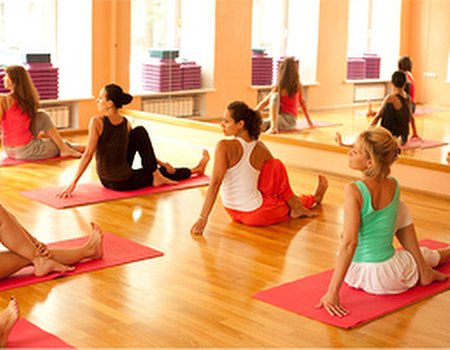 At Wahanda we can be a bit of a noisy bunch. We think that if you've got something to say, you might as well say it – after all, there's not much to be gained from holding back...
Got a question you are desperate to ask? Don't be shy. We've got a lovely community of health and wellbeing enthusiasts who enjoy a bit of a natter as much as we do. They'll be only too happy to help you find the answers you are looking for – and who knows? Perhaps you can help someone else out with their question too.
The community has been buzzing so much this week that the goldfish in the office are considering investing in ear plugs. Here are just some of the questions that have got people talking:
Can anyone advise a good facial brand for all skin types?
Therapists - the community page is for you too. We know that you are experts, but even those who are most in the know have their own questions sometimes. Want product recommendations from other practitioners? All you have to do is ask – the answers are sure to come flooding in.
What's the fastest way to tone legs?
Sometimes it's difficult to know which exercises are best for building muscle in a particular area of your body. If you want to tone and strengthen your legs, why not try some yoga or strength training? If you are looking to focus on a different area of your body, why not ask our community to find out how you can get the best results.
Does anyone have a method for bringing blood pressure down without drugs?
High blood pressure can be caused by a variety of different factors. If there is a reason why you can't take medication to help with this problem, then you may want to seek alternative therapies such as reflexology or hypnotherapy. Remember to consult your doctor first, though, as they can advise you on the best course of action.
Had the new Brazilian blow dry - can I use Kerastase Nutritive masque (fine)?
We know how frustrating it can be when you get home from the salon only to remember there's something you meant to ask your therapist. But before you panic and start tearing your hair out by the roots, why not ask our friendly community of experts and enthusiasts? They will be happy to give you plenty of advice, so that you don't end up accidentally ruining the effects of your treatment. Phew!
How do I stop my eyeliner from leaving marks on my eyelids?
We have a bit of a love/hate relationship with make up sometimes. It can make our skin look flawless, accentuate our best features and transform us into sirens – but then comes the dreaded smudge. Want to keep your make up in place and avoid that midday zombie look? Read our community's tips and tricks on how to look effortlessly perfect all day long.
Has all this talk of questions and answers got you bursting to have a say? Why not head over to the community page and get chatting.