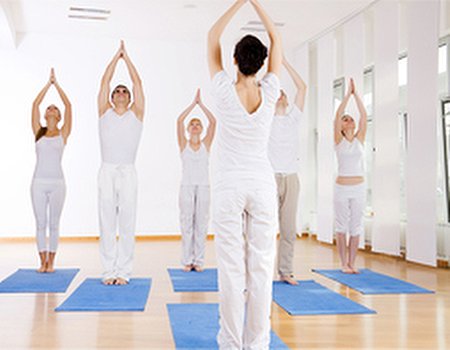 We hope you're all full of energy on this lovely sunny Monday morning (it's taken some Berocca to help us along, but we're getting there!). Whatever your week has in store for you, we want to make sure that you stay happy and healthy. That's why we've collected together some of the best advice from our community of experts and enthusiasts – so that you don't have to spend hours hunting for the answers you are after. Time to get on with working hard and playing hard...
What deters people from hiring a personal trainer?
We all wish we had personal trainers who could get us looking like Gwyneth and Madge. When it comes down to it, however, most of us have an excuse at the ready to explain away our distinctly non-Hollywood abs. Whether you feel that you don't have enough time, money, stamina or motivation to work with a personal trainer, it's worth speaking to one at your local gym – you may be pleasantly surprised to discover how easily training can be fitted into your schedule.
What are the best ideas for strengthening weak back muscles?
Weak back muscles can cause pain and discomfort that disrupt your daily activity and prevent you from living life the way that you would like to. Don't despair - there are plenty of ways that you can gradually build up strength in these muscles. Why not give yoga or Pilates a go? Both have the added advantage of getting you nice and relaxed, too. Just remember – if your weak muscles are down to illness or injury then it's important to consult your doctor and instructor before you take up a new form of activity.
Think that acupuncture might benefit you, but intimidated by the thought of becoming a human pin cushion? You'll soon find you become accustomed to this treatment, especially if you have an understanding therapist. Not sure where to go for some healing, porcupine style? Have a look at our acupuncture and acupressure pages for all the information you need.
How frequently can I do a Brazilian blow out?
Had a Brazilian blow dry but been caught in the rain? We hate that frustrated feeling. Luckily, our helpful community are on hand to advise you when you can have a repeat treatment. Farewell, frizz...
Would Pilates be suitable after a hip replacement?
Considering taking up an activity such as Pilates, but not sure how long you need to recuperate for first? Pilates and yoga can have all sorts of wonderful benefits, but can also be damaging to the body if practised incorrectly. Have a look at our community's advice on returning to exercise after an operation or illness – and make sure to speak to your doctor about it too.
Got something you want to ask our experts and enthusiasts? Our community is well-versed in everything health, fitness and beauty related, from acne treatments to Zumba. To get asking, just visit our community page and type your question – the answers will be pouring in in no time.