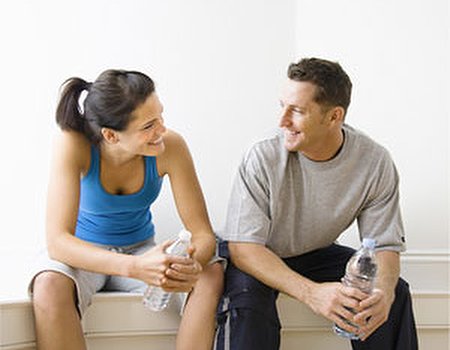 One of the great things about the Wahanda community is the willingness of everybody to help each other out. We all have experiences and expertise that we can share, so if you have a burning question don't hesitate to ask – a solution could be just a mouse click away.
Here's what's been on your mind this week:
Can anyone recommend natural remedies for travel sickness?
Anyone who has suffered from travel sickness will know that it's not a laughing matter, and can be quite a worry if you are intending to travel long distances to go on holiday. Thankfully, the trusty Wahanda community has plenty of suggestions for natural remedies to fight the nausea.
Since fruit takes less time to digest than other foods, is it a bad idea to add fruit to salads?
Fruit and salad are a winning combination as far as the taste buds are concerned, but what does your body really think? Find out whether fruit and salad are a match made in heaven or enemies best kept separate.
What are the best exercises for toning up legs when you have tendency to develop bulkier thighs?
Certain sports such as football or horse-riding can make thigh muscles larger as the quads are strengthened. Luckily the Wahanda community is able to provide tips on exercises that can be alternated with these sports to stop the thighs from getting too big.
How much should I pay a beauty therapist qualified to NVQ level 3 and working on a casual basis?
It's difficult to know how much to pay someone working on a casual basis if they haven't stated a specific price– read our community's tips on the best course of action to take if you are unsure.
Do derma rollers work for reducing old stretch marks?
Stretch marks plague so many of us, but it's sometimes difficult to find an effective treatment to deal with them. Luckily there is plenty of advice on hand regarding treatment with derma rollers.
If you need advice about anything from beauty bargains to fitness fixes just head over to our community page and get asking. We promise we won't bite!