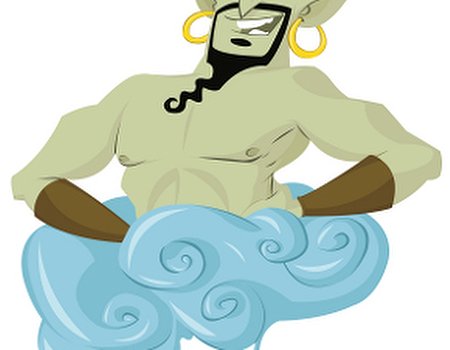 At Wahanda, we like to think of ourselves as multi-talented. Not only do we provide you with lots of fantastic deals and offers, but we also bring you all the latest health, beauty and wellness news through our blogs. And that's not it – our trusty community is always on hand to act as your own personal encyclopaedia and directory too. Put simply, your wish is our command (just don't wish for 100 more wishes or anything silly like that).
Got a health or beauty dilemma that you need solving, or simply curious about something? Our Wahanda community is full of experts and enthusiasts who can help to provide you with the answers and information you're looking for. Want to know how you can get in touch with them? There's no magic lamp or 'open sesame!' here – just go to the community page and type a question to get started.
Every Friday we have a look at a roundup of some of the week's questions. Here are some of the things you've all been discussing this week:
I'm considering having fillers, can anyone give any advice re type and average cost?
Has a particular treatment caught your eye? Although we might be spontaneous when cutting our hair or going for a massage, certain cosmetic procedures require a bit more thinking first. Not sure whether a treatment is right for you? Our friendly community will be there (on your screen, not in your living room) at the snap of your fingers to help fill you in on all the details. Don't forget that you can also read up about different treatments and what they involve on the site – just type the name of the treatment that you are interested in into the search box at the top.
Used at home colour this week to dye hair. How long should I wait before highlights?
Home colouring can give beautiful results for a fraction of the salon cost – but only if it's done properly. Over-dyeing or using the wrong combination of products could result in dry, damaged hair – probably not the look you were going for. Wondering how soon you can get a hairdresser to add highlights to your hair after colouring? Heed our experts' advice and you should be able to avoid looking like a scarecrow. Phew!
What's the best facial/treatment for breakouts?
It's everyone's worst nightmare – you have an important meeting to go to or family occasion to attend, and you break out in spots overnight. So what can you do to help prevent these pesky pimples and minimise the chances of future breakouts? Our community has some brilliant ideas on changes to make to your skincare routine in order to achieve a clear complexion. Good luck!
How do I get rid of corns on my toes?
The ultimate curse of the seasoned sandal-wearer, corns can be unsightly, causing a lack of confidence. Want to get back into your flip-flops before Winter rolls round again? Check out the Wahanda community's thoughts on podiatry, pedicures and even foot-friendly vitamins.
Want our talented experts and enthusiasts to wave a magic wand and help you out too? Just get typing on our community page and the answers will come flooding in in no time (by email, we're afraid – we're still working on the magic carpets).