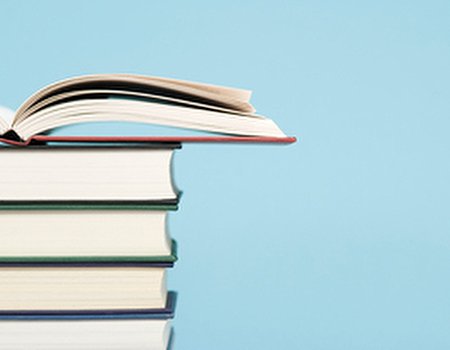 At Wahanda, we like to think of ourselves as a bunch of walking, talking encyclopaedias. Our community is made up of a variety of therapists, experts and enthusiasts – and between us, we've got all the health, beauty and fitness information you could ever want. There's no need to head to the library with us around...
Want to know the best gyms, salons and spas in your area? Read our reviews for the lowdown on where to go. Looking to stay up to date with all the latest health and beauty news? Check out our expert articles, or find out about treatments by browsing our handy A-Z.
Still want more? We don't blame you - we're pretty knowledge hungry ourselves. Just head over to the community page and ask a question to access a whole world of helpful information for free. Beats queuing in Waterstones...
I suffer chronic back pain due to scoliosis – would yoga bring me relief?
And flex...The news has been full of stories about yoga and its beneficial effect on back pain recently. If you are unable to have surgery due to age or medical concerns, this calming practice may be able to help you ease the pain – so that you can start enjoying life again. Of course, it's important to make sure you work with a qualified instructor who really knows what they're doing – after all, you don't want to make things worse...
I need help on how to cover up or get rid of my birthmark
Prominent birthmarks can leave people feeling self-conscious and lacking in confidence. Unfortunately, using lasers to remove the marks is not an option for people with certain skin types. But don't panic - our experts have some great advice on camouflage make up and skin peels to help you out. See, we told you they were a knowledgeable lot...
Has anybody tried cupping therapy? Did you like it? What was the effect after?
At Wahanda, we applaud anyone who is looking to try something new. There are plenty of treatments out there that can help with all sorts of conditions, so there's bound to be something to suit you. Want more information before you take the plunge? Just ask our friendly community – they'll be happy to share their experiences.
What are your favourite strategies to unwind and relax?
We've been working hard this week – so we're looking forward to a nice restful weekend. Forget doing the laundry and taking out the bins – we're planning to concentrate on banishing stress and giving ourselves a chance to unwind. Luckily, our experts and enthusiasts have some great ideas on how to relax, from meditation and breathing techniques to hypnotherapy. You'll be feeling super serene by the time Monday rolls around...
Got something you're desperate to know? Don't be shy – just ask your question on your community page and wait for the answers to come rolling in. Easy!