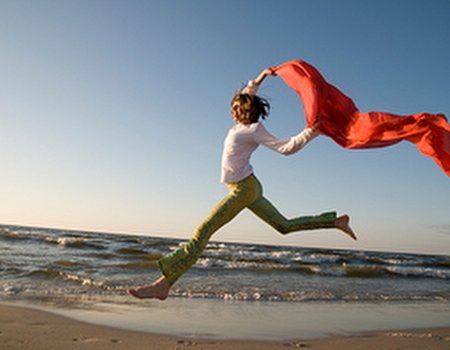 As the Chinese celebrate the lunar New Year, we can't help but feel pretty excited. 2012 is the Year of the Dragon –a symbol of power and energy that is said to bring with it plenty of good fortune. Sounds pretty encouraging to us...
According to the Chinese Zodiac, the Year you are born in can affect your personality traits and behaviour. Dragons, it is thought, are, for the most part, particularly healthy people (although they do suffer from a bit of stress every now and again.) Looks as though all you Rabbits, Rats, Dogs and Roosters could take a leaf out of their book...
But don't worry if you weren't born under the Dragon sign – at Wahanda we believe that ultimately it's you, and not the moon, who is in charge of your wellbeing. Need a little guidance to help you along? Our buzzing community is here to answer any questions and provide a helping hand – so that you can make 2012 as healthy and fortuitous as possible.
Here's a quick look at some of the topics our clever community has helped out with this week:
How can I best prepare my body for a general anaesthetic?
However strong you tend to be on an everyday basis, occasionally you'll find that life throws you a curveball. Faced with an operation? The best you can do is to prepare your body as much as possible and make sure that you stay nice and relaxed. Luckily, our community has some great advice on what to eat, drink and do to ensure a speedy recovery. Now you all have to do is find someone to bring you grapes...
Is bootcamp suitable for people with type 2 diabetes and hypertension?
If you're feeling full of fire and fancy getting active, a bootcamp can be a great way to let off steam. However, as with all forms of physical activity, it's important to discuss any medical conditions with a particular venue or instructor to make sure that you stay nice and safe. If you're worried, consult your doctor – they'll be happy to advise.
How to exfoliate super-sensitive skin?
Let your inner radiance shine through. We're constantly being told by beauty magazines that we should be exfoliating – but it's easier said than done when you have sensitive skin. Read our community's tips on how to make your own natural products, or try out some of the shop bought exfoliants they recommend – you'll have your get-up-and-glow back in no time....
What are the benefits of flaxseed and how can I incorporate it into my diet?
Even Dragons need a helping hand every now and again when it comes to looking and feeling good. However, sometimes it can be hard to know which nutrients you should be focussing on – and even harder working out how to include them in your diet. That's where our experts come in – they're only too happy to make suggestions, so that you can concentrate on being happy and healthy. Hoorah!
Got something you'd like to ask, or think you might be able to offer your own expertise? Visit our community page to join in. Let's make the Year of the Dragon one to remember...