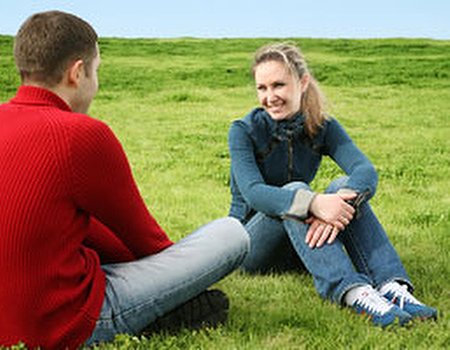 It's been a busy week here at Wahanda HQ – what with celebrating our 4th birthday, running an exciting Pinterest competition and launching our new Mother's Day page. And it looks like lots has been going on in our community, too...
From writing reviews of your favourite venues to asking lots of great questions, you've all been getting stuck in to the world of health and beauty this week – and we've loved reading what you've had to say. Not had a chance to catch up on all the brilliant questions and answers from the last few days? Why not take a look at some of our favourites...
What exercise can I do that I will stick to? Really struggling to make time and create the habit.
It doesn't matter whether you've got the best intentions in the world – developing a regular exercise routine can still be a chore. At Wahanda, we know that fitting in physical activity around work and play is often a tricky business – so we were glad to see that our community of therapists has plenty of suggestions to help out. From personal training sessions to fun fitness classes, there are plenty of options out there. If we were you, we wouldn't give up just yet...
If I am allergic to hair dyes, could I be allergic to semi permanent makeup?
Anyone who has ever had an allergic reaction to hair dye will know that it's no laughing matter. But what about semi permanent makeup? It's always better to be safe than sorry – which is why our therapists recommend having a patch test before any treatment that's likely to irritate. Pretty sound advice, if you ask us...
I would like to purchase a hot stones kit. Any recommendations?
We love a good hot stone massage – so we're always cheered to hear that someone is interested in taking up this relaxing treatment. Of course, it's not always easy to know where to begin when you're starting something new – so it's reassuring that other therapists are always on hand to provide some guidance. Have a read of their recommendations and you'll be ready to roll in no time.
What is the best time for training if you are training for fat loss?
When it comes to doing exercise (or getting anything done, for that matter), some people are morning people and others are night owls. But which is better for fat loss? It looks as though our community reckons mornings are the best time to work out – so you'd best go set that alarm clock...
How do I get eyebrows like the people in Hollywood? I want to have really nice, perfect eyebrows.
If perfectly groomed Hollywood eyebrows have you green with envy, it could be time to tame your own arches with a trip to the salon. Treat yourself to an HD Brow treatment for eye-catching definition, or swap waxing for threading to avoid any embarrassing caterpillar moments.
Inspired by these great questions to ask one of your own? Getting involved in the conversation is easy – just type your question on our community page to get started. And don't forget to keep an eye on what other people are asking – who knows, you may have just the answers they need...