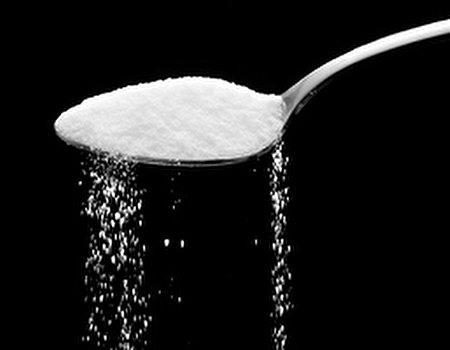 Detox going well? It's easy to see what's been on your minds this week, with lots of questions about dieting, calorie counting and avoiding temptation. However, it looks like you're not just determined to battle the bulge and cleanse your systems – your questions show that beauty and grooming are both important too, from nourishing facials to teeth whitening.
Luckily, we've got plenty of experts in our midst, who specialise in a wide variety of therapies - from nutrition to dentistry. Whatever aspect of beauty and wellbeing you're choosing to focus on this January, they're here to give you a helping hand – all you need to do is ask.
How many calories should a meal roughly contain?
Put the pastry down. Forget fibbing to yourself about cake having no calories - whether you're looking to shift some pounds or simply to maintain your current weight, it's a good idea to think carefully about what you're eating. To avoid any unnecessary excess, read our experts' tips on eating little and often and balancing a healthy diet with exercise.
Facials – what products are natural/organic/not tested on animals that get good results?
All too often, we forget how delicate our skin is. On a daily basis, we subject it to pollution, harsh weather and chemical nasties – so it's no wonder that we wind up with dull, lifeless complexions. If you're determined to show your skin some love this January, there's no better way to do it than to follow our community's recommendations. The great news? The products they've suggested are ethical, too...
How can I detox and get healthy but without losing any weight?
It's a common misconception that detoxing is just about slimming down. For some people, losing weight is a priority – but if you're just hoping to get rid of toxins and develop a healthier lifestyle, it can be hard to know how to go about it. Why not let the Wahanda community's trained nutritionists guide you – you'll feel fit as a fiddle in no time.
How long do results last for Zoom laser teeth whitening & are Crest strips any good?
With a whole year stretched out in front of us and promising all sorts of exciting things, we reckon there's lots to smile about. Afraid to flash those teeth without giving them a brightening boost? If you're wondering what teeth whitening treatment to opt for, you've come to the right place – Wahanda users are always happy to share their experiences.
The Wahanda team knows what it's like to have a weakness for salt. All too often, snacks such as crisps, pretzels or salty popcorn can prove a bit too much to resist – however, unfortunately, high salt intake can cause a variety of health problems. Want to know the secret to staying on the straight and narrow? Read these tips on how to steer clear of the salt and you'll never succumb to the cravings again.
Got another detox or fitness question you'd like to see answered? Just head to the Wahanda community page, start typing and you could have an answer in your inbox in minutes. Nifty, eh?