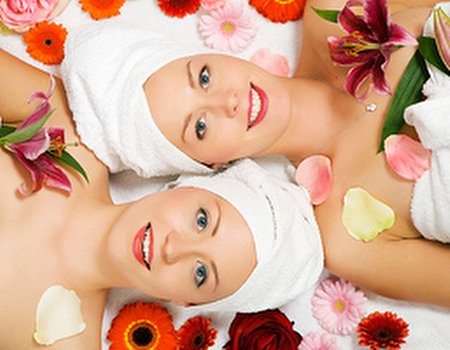 Pass the Maltesers... Whether it's chocolate, memories, important advice or an indulgent spa break, some things in life are meant to be shared. That's why we're so proud of our vibrant community – where people come together to post reviews, ask questions and offer each other advice. After all, we all know that two heads are better than one – so why not get involved this weekend? You'll get a nice warm fuzzy feeling, promise...
This week's round up takes a look at some of the questions people have shared on the site, and the great advice that our experts and enthusiasts have provided. From treatments for eczema to cupping therapy and kickboxing, our community has got it covered – great news if you've got a bit of a conundrum.
Eczema on my face & neck is discoloured/uneven/red in some places - beauty treatments to help?
At your wits' end? It can be incredibly frustrating if your skin condition affects your appearance. Luckily, help is at hand – in the form of advice from our experts. From aromatherapy and nutrition to facial peels and LED light therapy, there are plenty of things you can do to help ease your eczema. Good luck!
Has anybody tried the cupping therapy? Did you like it? What was the effect after?
We don't know about you, but we love trying out new therapies. Come across something that sounds a bit unusual? If you want to know more before you commit, just ask the community. They'll be happy to share their experiences – meaning that there won't be any big surprises. Phew!
To find out more about what a treatment entails, just check our handy A-Z. From abdominoplasty to Zumba, we've got information on everything – and we also regularly give things a go for our tried and tested blogs.
Is laser the best for sensitive skin that's irritated by other forms of hair removal?
Feeling delicate? If you've got sensitive skin, the last thing that you want to do is irritate it by shaving or waxing. Don't panic, though – you don't have to spend the rest of your days looking like a Yeti. Laser hair removal directly targets the hair's follicle, leaving you fuzz-free and without any ingrown hairs. Give it a go and you'll be a pretty smooth operator this Christmas...
If a client doesn't want to complete a medical history, do you treat or not?
It's a dilemma that's really got the therapists in our community talking. Should you proceed with a holistic treatment such as reflexology without a full medical history? It looks as though most of our experts think the answer should be no...
Are you a therapist with a question you're bursting to ask? Go on, visit our community page and put it out there – it's the best way to connect with like-minded professionals and share some tips and tricks.
Can I gain weight by kickboxing?
With Christmas coming up and party dresses to be reckoned with, many people turn to exercise in the hope of losing weight. If, however, you're hoping to bulk up a bit, our community can provide plenty of advice – from how to gain weight to how to build muscle. Eat your heart out, Hulk...
Inspired to start sharing? Head on over to the community page to start asking all those burning questions. Alternatively, you could always spread the love by sending some Haribo our way – we love a sweet treat every now and again...