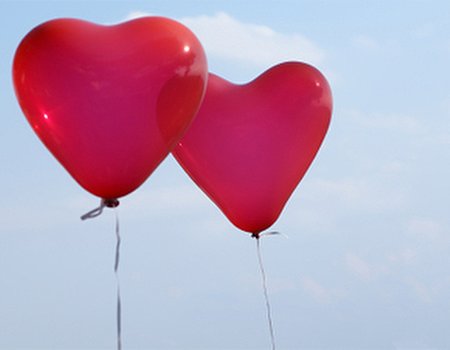 With Valentine's Day coming up, it's no wonder our community has been looking for some great hair and beauty tips. Whether you've got a hot date planned or a relaxing pamper day with friends, it stands to reason that you'll want to look your best for the occasion – and that's exactly where we come in.
Got a cosmetic conundrum? Our experts and enthusiasts are always ready to offer their advice, meaning that you can put an end to those dastardly dilemmas and concentrate on looking picture perfect. Here's a look at just a few of the questions the pros have been answering this week...
The best hot rollers – any recommendations?
We love the idea of creating beautiful curls for Valentine's Day – the perfect way to shake up your style and try something new. Whether you're taking a break from a regular perm or just looking to experiment, heated rollers are key – follow our experts' tips on how to use them and you'll be channelling your favourite pin-up in no time.
Can anyone tell me which teeth whitening course is best?
Dazzle your date with a mega-watt smile. Teeth whitening can be tricky to pull off (we all remember what happened to Ross in friends), but research the treatment first and you'll never look back. Luckily, we've got lots of great teeth whitening venues to choose from – and our experts even have some advice for therapists looking to train in this skill, too. Looks like it's time to say goodbye to those coffee stains...
How can I stop my hair being static and flyaway?
Fed up with frizz? If you constantly look as though you've been rubbing a balloon against your head, it's probably a good time to invest in a few key products. From conditioners to thermal protective sprays and even the best hairbrush for fine hair, our community knows exactly what you should be shopping for. Take their advice on board and the only electricity on Tuesday will be between you and your date...
Does anyone know a makeup artist that can do an Asian bridal and hair look?
Love is in the air at this time of year, and with several brides-to-be in the Wahanda office our thoughts have turned to weddings. Starting to think about your bridal hair and makeup? With plenty of makeup artists on the site, there's bound to be one to suit you. We've also got a bridal inspiration board over on Pinterest – handy if you're looking for a few ideas.
Got a hair or beauty problem that you'd like solved before February 14th arrives? You've still got plenty of time to put it to the experts – just visit our community page and er...pop the question...