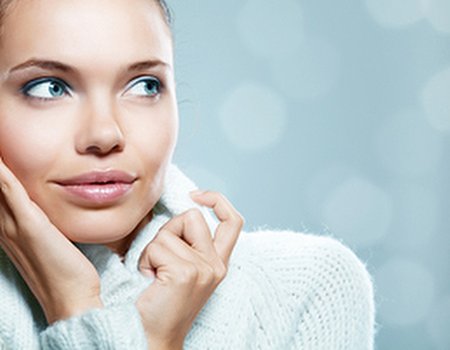 Out with the old, in with the new. At Wahanda, we love the blank canvas that the New Year provides – it's a great chance to start afresh and make those all important changes that you've been putting off. Whether you want to pay more attention to your skincare regime, finally drop those extra few pounds or achieve a more polished look for 2012, now's the time to get to work. So come on, what are you waiting for?
It looks like the Wahanda community are pretty determined to turn over a new leaf this year – and luckily, our experts and enthusiasts are on hand to help. Got a health, fitness or beauty query of your own that you'd like answered? Just go to our advice page and holler – we'll be only too happy to assist.
To round off a great week (who doesn't love a Bank Holiday?) here's a quick peek at some of the first questions of 2012:
With the cold, dry winter weather, what is the best moisturising regimen?
We've got to admit, we're already daydreaming about the summer – and so is our poor skin. The harsh winter weather has started to take its toll, meaning that a good skincare regimen is particularly important. But what products should we be using? Have a read of our experts' advice and stock up that bathroom shelf – your complexion will really thank you for it.
How long do semi permanent lash extensions last for?
The festive party season may be over, but that's no reason to ditch the glamorous groomed look. How we look can have a huge effect on our confidence, so spending some time on beauty maintenance now will set you up nicely for the year ahead. Why not try lash extensions to frame those peepers perfectly and add a touch of Hollywood perfection. The best part? You won't have to faff around with mascara in the mornings...
How can hypnosis help you achieve your weight loss goals?
With the best will in the world, losing weight can be a tricky business. Striking a good balance between dieting and exercise is not always easy to do, and busy schedules mean people struggle to make time for fitness and food preparation. Determined to fight the flab this year? Have a look at our experts' answers to discover how hypnotherapy could help you to approach things in a different way.
What is the best way to stop nail varnish chipping?
Perfect nails are essential for completing a well groomed look, but, unfortunately, maintaining them can be a bit of a nightmare. With washing up, ring pulls and even activities such as typing all conspiring against us, keeping our fingers looking fabulous often seems nigh on impossible. But don't despair – although we can't make your nail varnish last forever, we have got a few tips and tricks up our sleeve. Looks like you can treat yourself to that luxury manicure, after all...
I want to keep up with my brows...how often do I need to wax/tint them?
Trendy types will know that brows are beautifully bold at that moment – but that's no excuse to leave them looking unruly. Regular waxing and tinting or an HD Brows treatment will keep your hairs looking nice and neat, with not a straggler in sight. For details on how long to leave between treatments, have a read of the answers to this great question – you'll be rocking fierce brows in no time...
Have a question that we haven't answered here? Head to our advice page to read more thoughts from our community, or put your own question to the experts.