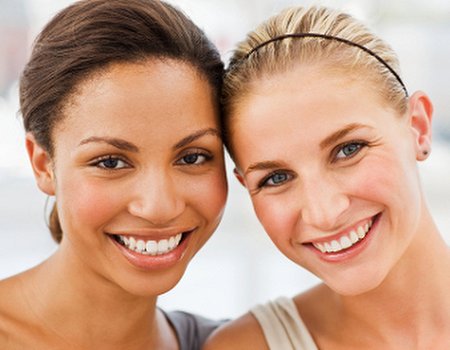 Ask and ye shall receive. At Wahanda, we believe that if you don't ask, you'll never know – and that's just plain frustrating. We encourage members of our community to pick each others' brains and share all their helpful health and wellbeing tips - after all, sharing is caring...
This week, lots of people have found the answers they were looking for via our community page. Here's a quick look at just some of the things that were on people's minds...
Which professional nail lacquers do you rate as being the best?
Even if you are an established beauty therapist, you can still learn tips and tricks from others in the industry. Are you looking to change the products that you use during manicures and pedicures? Other therapists can provide recommendations based on what works for them – so that you can nail it, every time.
I have staining on my teeth, what is the best way to get them whitened?
Many people suffer from discoloured teeth as a result of smoking, food and drink or medication. If you dream of teeth that Julia Roberts would be proud of, teeth whitening could be the perfect way to restore your self-confidence. Read our community's suggestions on how to get that sparkle back and you'll be flashing that new smile in no time...
Can anyone recommend any good natural remedies for fatigue?
If you regularly feel fatigued, you'll know just how frustrating it can be when your energy levels take a dip. Luckily, Wahanda users are on hand to recommend some great natural remedies that will perk you up in no time. Hooray!
I have a sharp pain in my shoulder and below my breast from lifting heavy things at work. Tips?
It's important to be careful when lifting heavy objects – even if you don't notice the strain at first, you could soon find yourself with a painful problem. If you are experiencing any form of muscular pain, you may find certain forms of alternative therapy helpful – but make sure to consult with your GP too, as they will be able to advise you on the best course of action to take.
Got something on your mind or think you can impart some helpful advice? We'd love to hear from you. Just head over to the Wahanda community page and get typing to connect with other community members. Simple!