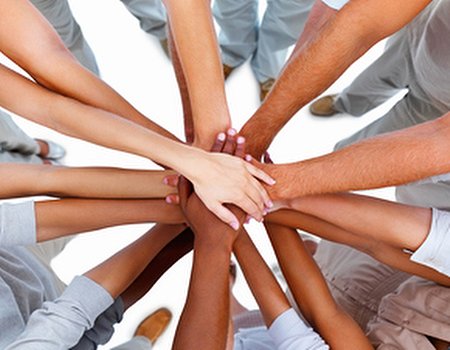 Happy Friday, Wahandarers! It's the afternoon already, the sun is out and we're looking forward to a relaxed weekend. But before we sign off, we wanted to take a quick look at this week's health and beauty questions – a pretty apt way to round off a busy few days at Wahanda HQ.
From providing advice on how to deal with acne scarring, to explaining the difference between an osteopath and a chiropractor, our trusty therapists have certainly been busy bees of late. We hope they're planning on putting their feet up a bit over the next couple of days - they certainly deserve it!
Want to have a peek at the therapists' advice? Here are just some of the questions that our experts have answered this week:
I have quite a bit of scarring from acne. What sort of chemical peel would be best for me?
If acne scarring is affecting your confidence, it's definitely worth investigating skin solutions. But where should you start? From chemical peels to Dermarollers, our therapists have a variety of suggestions for the safest and most effective ways to treat scarring. Read their recommendations and you'll be on your way to smoother skin in no time...
I ran the Brighton half marathon on Sunday and still have very stiff muscles. Any suggestions?
We're very impressed by hypnotherapist Claire Benson, who managed to complete the Brighton half marathon last weekend – not at all shabby! Understandably, Claire's muscles were pretty stiff after her run – but luckily the Wahanda community was happy to provide plenty of suggestions to help her ease her aches. An incredible 37 answers were given to Claire's question, with tips ranging from bathing in Epsom salts to booking in for a deep tissue massage. We'll definitely be giving some of these a go next time we ache post-exercise...
I'm 32 weeks pregnant. Is Hollywood waxing safe?
If you've got a bundle of joy on the way, it's always best to check whether the beauty or wellbeing treatment you are interested in is suitable before you book yourself in to the spa or salon. Luckily, our therapists are always on hand to advise – meaning that you needn't waste time or money booking a treatment you can't have. Pregnant and planning to go for a wax? Why not have a read of what our experts have to say about Hollywood hair removal.
What's the difference between an osteopath and a chiropractor?
It's a good question – and one that's prompted some thorough responses from the Wahanda community. Of course, it's not just osteopaths and chiropractors that people sometimes get confused – with so many different therapists out there, it can be hard to know exactly who's who. Not sure quite what's involved in a particular treatment? Have a browse of our A-Z of treatment pages, or just give us a shout – we'll be happy to help.
Is there anything I can do about my shallow nail beds?
Anyone who hasn't been blessed with perfect nails will understand how frustrating it can be trying to get the groomed look. Nail art that looks beautiful on long, shapely nails just doesn't quite seem to work on short, stubby ones – meaning that getting a manicure can often end in frustration, However, help is at hand – our therapists have plenty of recommendations for products to use and tricks to try. Looks like there might be some hope, after all...
Well, that's enough questions for today – we're sure you're itching to get out into the sun! Have a lovely weekend, and don't forget to ask us any burning health and beauty questions that have been on your mind.