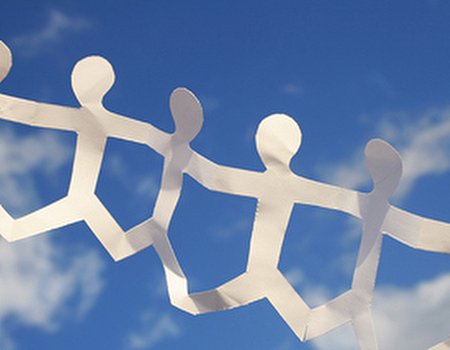 Yes, it's Friday again, which can only mean one thing – it's time to have a look at what's been going on in the community this week. As usual, there have been plenty of interesting questions and inspirational answers for us to get our teeth stuck into. Even though they're incredibly busy preparing for Christmas, our experts and enthusiasts have still found the time to help out others – and that's why we love them.
From a question on massage that's really got everyone talking, to queries about highlights and sensitive skin, this week has seen plenty of great contributions to the advice page. Why not have a read and see what answers our experts came up with? Who knows, you may even come across something you've been bursting to find out...
Here's a quick peep at some of this week's wonderful questions:
What is the difference between a full head of foils and highlights?
We love beauty, but even we know that terminology can get a bit confusing sometimes. Flummoxed by foils? Our experts are more than happy to put an end to the mystery.
How can I combat my sensitive, spotty skin?
As therapist Laura mentioned in today's blog, suffering from a skin condition can really knock your confidence. Luckily, whether your skin problems are due to a change in hormones, irritants in your environment or even your diet, there is a treatment out there to suit you. Just let our community advise, and you'll be on your way to better skin in no time.
What's the best way to get some work experience? I have NVQ 11 but no experience.
When you're starting out on your career, it can be really difficult to know exactly where to begin. If you don't yet have any practical experience, don't worry – all our therapists were once in the same position, and they are only too happy to make suggestions. Phew...
How often should one have a massage in order to feel the full benefits?
The Wahanda team loves a good massage. If we were ladies and gentlemen of leisure, we'd probably have one every day. Unfortunately, that's just not possible – so we've been interested to read all the feedback that this question has attracted. Now, if you'll excuse us, we fancy booking in for a bit of hot stone therapy...
Got your own question that you'd like to put to the clever community? Whether you're in a pampering pickle or are frustrated by fitness, we reckon we can help you out. Go on, try us – all you have to do is type your question on the community page.