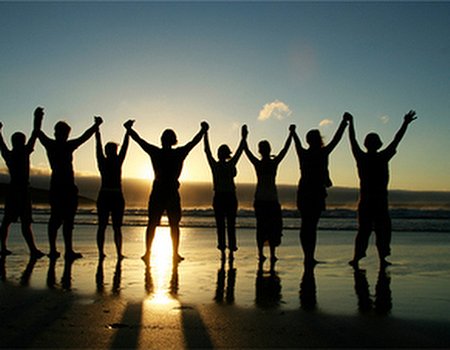 We love that so many people are looking to find answers to their health and wellbeing questions, and we think it's great just how much you all want to help each other. We've learned loads this week from your questions and answers and we can't wait to put our new knowledge into action. Here's a quick look at some of the things you've been wondering about lately:
What's better for weight loss – walking, running, swimming or riding?
So you've gathered your willpower and set aside some time in your schedule – but the hard part is deciding which weight loss activity is right for you. Every activity has different benefits – luckily the Wahanda community are ready to share their own experiences to help you find a workout that suits you.
What's the best general strength program with limited time looking to lose weight?
Many of us want to shed a few pounds but just don't have the time to fit an extensive exercise regime into our lives. Luckily there are plenty of ways that you can lose weight without losing too much of your free time.
What are the most effective ways to reduce stress?
We all suffer from stress at certain times in our lives, whether it's due to a heavy workload, family pressures or a big event such as moving house. Whilst it's impossible to completely eliminate stress without retiring to an isolated island somewhere, there are still plenty of things we can do to reduce it. Find out some simple things that you can do to help take that weight off your shoulders.
Can anyone tell me more about superfoods?
Superfoods are often being raved about in the media but what exactly are they and what can they do for our bodies? Read the community's tips on some of the best health-boosting superfoods to incorporate into your diet.
Got something that you'd like to put to the Wahanda community? Just head over to the community page and type your question – we can't wait to learn what's on your mind.