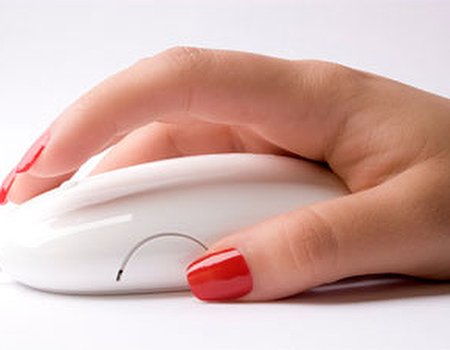 Happy Friday everyone! As usual, we're looking forward to the weekend, whilst also looking back over the fruits of a very productive week. Not only did we attend the glamorous Professional Beauty Awards (you can find details of the winners on our WordPress blog) but we also introduced a brand new look and feel to the site – the perfect way to move forward into spring.
We're not the only ones who have been busy, though – as always, our community page has been buzzing with therapist articles, consumer reviews and plenty of questions. Why not make the most of the weekend by catching up on all the latest from the world of health and beauty? To get you started, here's a look back at some of this week's questions:
Is there anything I can do about pitted nails from psoriasis?
Thanks to the wide variety of nail art inspiration available on Pinterest, we're fast becoming a nation of talon obsessives. It can, however, be extremely frustrating trying to experiment with new nail polishes and nail art designs when your nails are less than perfect. Psoriasis suffers will be familiar with the pitting and ridges that the condition causes – have a read of our therapists' suggestions to help you make those nails super smooth.
What is the best treatment for age spots?
From finding grey hairs to dealing with those wretched wrinkles, the ageing process holds lots of beauty trials and tribulations. Thankfully, our community is on hand to suggest some tips and tricks for beating the clock – from micro-needling to glycolic peels and IPL. Just keep your date of birth to yourself and no one will be any the wiser...
How much would it cost to get my hair bleached blonde? I'm blonde, I did it myself 6 weeks ago.
Many of us have, over the years, experienced at least one home hair-colouring disaster. It all starts off so promisingly – and yet by the end of the session all the towels are platinum blonde/ebony black/aubergine and your hair, tragically, is not. But don't worry – you needn't spend the next few months crying into your cereal at the thought of facing the world. We've got plenty of professional hair colourists listed on the site who will be able to sort you out in a jiffy. Phew!
I have dark under-eye bags which have been troubling me for ages. What can I do to get rid?
It's one of the questions that we see pop up regularly on our community page – which just goes to show that this problem affects a huge number of us. Lack of sleep, stress and a busy lifestyle can all contribute to dreaded eye-bags – as can dietary issues and a variety of medical conditions. Luckily, there are lots of ways that you can combat those puffy eyes, from facials to carboxytherapy. Check out our community's suggestions and those pesky bags will soon be a thing of the past.
Got a question that you'd like to see answered, or feeling in a helpful mood? Head on over to our community page to get asking and answering and who knows – you could make it into next Friday's roundup.