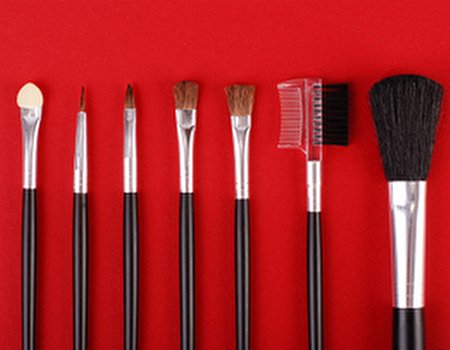 As we come to the end of 2011, we can't help but think back to the celebrity hairstyles and makeup trends that had us all talking this year. With some looks launching a million copycats and others teaching us a thing or two about fancy dress (we're looking at you, Lady Gaga), one thing's for certain – there's not been a single dull moment...
Love them or loathe them, celebrities continue to be at the fore when it comes to fashion and beauty trendsetting. From Victoria Beckham to Kate Moss, there are plenty of people who have influenced our looks this year - read on to see who's made our top 5...
1) An English rose – Kate Middleton
Eyes across the world were glued to television screens this April as we waited to see what Prince William's bride would wear. Happily, her stunning Alexander McQueen gown didn't disappoint, and neither did her hair and makeup, which she kept elegant and understated for the occasion.
The Duchess-to-be chose to wear her hair in loose, glamorous waves, but it was her pretty makeup which really got everyone talking – as she chose to do it herself. Who says the Royals can't be thrifty too?
2) Loud and lippy – Jessie J
Jessie J brought out the bolder side of us all earlier this year when she showcased a variety of daring lip transfers. With designs including studs, glitter and an eye-catching Union Jack, Jessie broke the 'less is more' rule and proved that you don't have to restrict cosmetic creativity to your eyes.
Bored of your beauty routine and want to try something new? All you need to copy Jessie's look are some lip appliqués (try www.violentlips.com) and a whole heap of courage. Best to keep this one for the evenings, though – punky lips might gain you a few funny looks in the office...
3) Pretty in pink – Katy Perry
Earlier this month we blogged about Katy Perry's sleek new pink-hued bob, and we're still pretty smitten. Subtler than some of the eye-popping 'dos the singer has sported in the past, we love Katy's grown-up yet playful hairstyle – and we bet that she does too.
Fancy ushering in 2012 with a brand new barnet? Luckily, you don't need a superstar budget to get Hollywood hair. Why not have a look at our great hairdressing and hair colouring deals and give those locks a new lease of life.
4) Bobbing about – Cheryl Cole
Katy's not the only one who's gone for sleek and simple. Cheryl Cole, whose voluminous waves have graced many a L'Oreal ad, opted for a blonde bob back in September after her departure from X Factor. It was dubbed a rebound haircut by many - but we think her new honey colour suits her. What do you reckon?
5) Still absolutely gaga – Lady Gaga
Someone needs to confiscate this woman's glitter glue. Turning up to the MTV Europe Music Awards with green eyebrows and sparkly blue lipstick, Lady Gaga proved that she is still the most madcap when it comes to beauty. We're not sure we're going to be copying the look anytime soon – but we've got to admit that we admire her innovative ideas...
Of course, if there's ever a good time to shake up your style, it's at New Year. Parties are a brilliant excuse to try out new makeup looks, and January brings with it the chance to make all sorts of beauty resolutions. So whether you want fashionable nails, a stylish haircut or a fabulous face, make sure you keep an eye on our deals and offers – we've got everything you need.