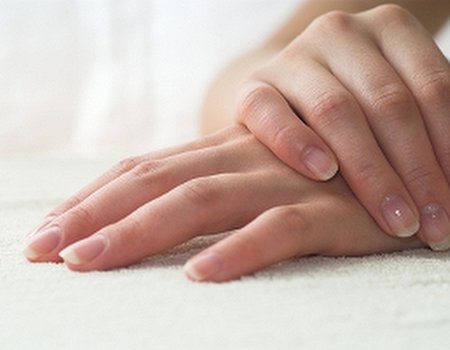 Want hands like Lily Cole's and Kate Moss'? We may not realise it – but often when we see pictures of supermodels, the hands we're looking at aren't theirs at all. Gemma Howorth is a hand model who regularly stands in for famous fingers, thanks to her super soft and wrinkle-free skin. Looks like she's the one to go to if you really want some tips, then...
You might not instantly recognise Gemma's hands, but the chances are you've seen them on numerous occasions. Having starred in over 250 TV and billboard adverts, Gemma's dream digits are worth an incredible £5 million. Puts our paws to shame...
Unsurprisingly, Gemma takes care to avoid all activities that may cause her hands to lose their youthful look. Washing up is off bounds (sounds good, this hand model lark) – as is sunbathing without gloves on. But Gemma's real secret is surprisingly simple – she puts her awesome assets down to regular use of almond oil.
Not one to do things by halves, Gemma massages almond oil into her skin up to thirty times a day. She says: 'It really nourishes and you don't need a separate hand cream and cuticle oil – almond oil gives you the lot.'
According to Holland & Barrett's nutritionist Kate Butler, natural oils are becoming increasingly popular as customers shy away from the chemicals in many mainstream beauty products.
Kate says, 'Almonds naturally contain essential fatty acids and vitamin E. Almond oil is colourless, odourless and easily absorbed into the skin, making it perfect as an affordable and effective handbag moisturiser.
'All Holland & Barrett beauty products contain no harsh parabens or sodium laurel sulphate chemicals, and we are proud to be the only retailer on the high street to give our customers this commitment to 100 per cent natural products.'
You've got to 'hand' it to them – Holland & Barrett really know their stuff when it comes to natural skincare...
Want to get beautiful hands like Gemma's? You can purchase Perfectly Pure Almond Oil from Holland & Barrett stores or online at www.hollandandbarrett.com. And why not also treat yourself to a manicure or a hand massage to really pamper those palms?