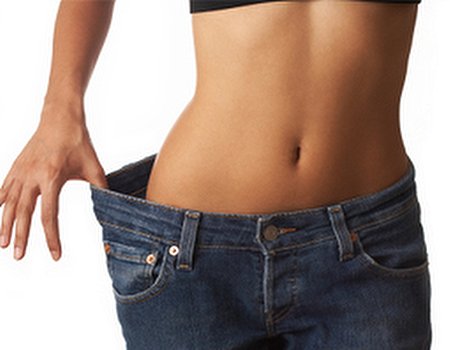 At Wahanda, we're not usually very keen on cheating. Funny business in a game of cards is a definite no-no, and we'll never forgive that kid who cheated in the egg and spoon race at school. However, occasionally, skewing the truth a little bit can be a good thing – and we reckon that's the case when it comes to slimming. Got an important event coming up, but not had time to exercise your way to the super svelte shape you've been dreaming of? Don't worry, we've got some sneaky ways to shed that weight in seconds – or at least give the illusion that you have. It's ok, your secret's safe with us...
Don't get in a flap about the flab – put down that chocolate bar, grab yourself a banana instead and have a look at these fabulous treats for cheats:
It's a wrap
It turns out that losing those last few irritating inches is easier than you thought – so easy, in fact, that you can do it lying down. The Universal Contour Wrap can shift as much as 14 inches from your figure, an effect that will last for at least a month. It may not be the most glamorous of treatments - you'll be covered in clay and wrapped in metres of bandages – but this clever inch loss solution will make you the belle (or beau) of the ball. Sssh, we won't tell if you don't...
Been there, Dome that
It may look like a contraption out of a Bond villain's lair, but the Iyashi Dome is actually a relaxing way of breaking down body fat and eliminating toxins. During treatment you are required to lie down on a comfortable bed, whilst the Iyashi Dome uses infrared rays to get you sweating. The result? A slimmer body and that wonderful 'just detoxed' feeling. Just make sure you have a nice long shower afterwards...
Legging it
If there's something we love more than a weight loss quick fix, it's a weight loss quick fix that's cheap as chips. We're offering an incredible 70% off these Slim and Lift Slimming Leggings, meaning there's no excuse not to look trim and toned this Autumn. Designed to reshape your body and make you look an astounding 10lb lighter, these lovely leggings are also pretty stylish – good news for all you discerning fashionistas.
Got a bit more time to spend on weight loss? With a nutritionist and a personal trainer on board, you'll be able to achieve the perfect body you've been fantasizing about. Gwyneth Paltrow, eat your heart out...