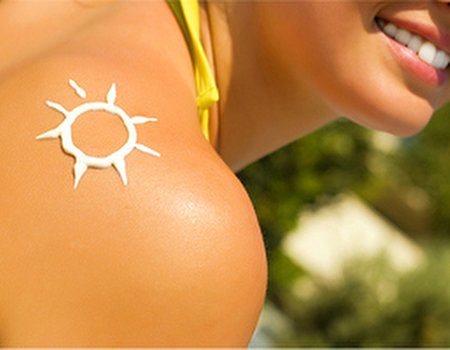 Sun cream is the discerning cricketer's war paint of choice, so who better to help promote sun safety than the new cricket world number ones? Fresh from their recent victory, England cricketers Alastair Cook, James Anderson and Jonathan Trott have turned their attention to skin protection. They've teamed up with the experts at sk:n clinics to help spread awareness and educate the nation about the risk of skin cancer – and we think they're doing a brilliant job.
Matthew Patey, Chief Executive of the British Skin Foundation, says, 'Skin cancer is a growing problem in the UK. Over 100,000 new cases are diagnosed each year, with 10,000 being melanoma, the deadliest form of the disease. We know that most skin cancers are caused by long term exposure to the sun so those who spend much of their life outdoors are at greater risk of exposure to UV radiation.'
In light of the amount of time that cricketers spend outdoors, the Professional Cricketers Association and sk:n will be ensuring that all county cricketers receive a check up this summer. This will include a skin assessment and a mole check with one of sk:n's leading dermatologists – helping to put the sportsmen's minds at rest.
Worried about your skin, but not a professional cricketer? As England pro Alastair Cook says, 'It's not just sports players who need to watch out. Everyone is at risk of sun damage – from holiday makers returning from their summer break to those who work or play outdoors.'
Been exposed to the sun a lot recently? Whether you have an outdoor job or simply caught a few too many rays on holiday, sk:n are offering a free scanning assessment to help check that you are in good health. During the assessment a specialist will consult you about your skin type and skin care habits, as well as examining your skin under a UV lamp to identify any abnormalities. A dermatologist will also be on hand to examine the size, shape and colour of any moles.
If any worrying signs of sun damage are discovered during the assessment, clients will be referred to their GP – helping to treat the problem as soon as possible. Clients who do not show any signs of sun damage will be given valuable advice on products and treatments that could help to protect the skin in future. Come on, time to get your war paint on...
Bowled over (sorry) by this free assessment? We can help you find your nearest sk:n clinic at the click of a mouse. And why not get gorgeously golden with one of our spray tanning offers – all the beauty benefits of sun bathing with none of the risk.