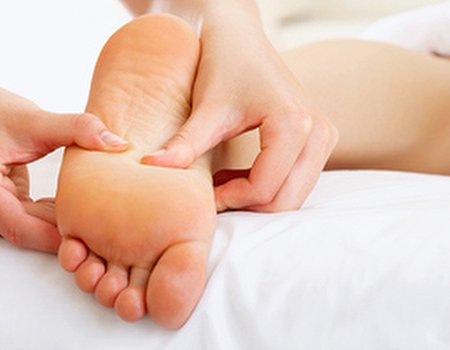 A spoonful of sugar doesn't always help the medicine go down. It can be difficult having to take lots of tablets - especially if they have unpleasant side effects. If the thought of anti-anxiety medication gives you even more palpitations than you had in the first place, then it could be time to investigate alternatives...
Intimidated by tablets? Not only does anti-anxiety medication come with the risk of experiencing side effects – it can also lead to a dangerous dependency. With many people feeling reluctant to start regularly popping pills, it's no surprise that more and more sufferers are turning to complementary therapies such as reflexology for some much needed relief.
At Wahanda, we really know our stuff when it comes to alternative therapies – and we're big fans of pressure-based reflexology. This tension-releasing treatment concentrates on certain points on the feet to stimulate and heal the whole body – leaving you feeling healthy and happy.
Recent clinical research into reflexology has shown that we're not the only ones who recognise the benefits of this foot-focussed therapy. Those who were studied noticed a significant reduction in stress, pain and blood pressure following reflexology – showing that putting your feet in good hands really is a viable alternative to anti-anxiety drugs.
Ready to turn over your toes to the experts? We work with the wonderful Mario Demetriou MAR, who practises at Central London Reflexology. Mario founded his business to help address the problems underlying debilitating health issues – and has since discovered that many people would prefer to approach their anxiety issues from a holistic perspective, rather than risking the side-effects of medication. Best start kicking those shoes off, then...
To join those who swear by Mario's healing hands, pay him a visit at Central London Reflexology. To help you save some pennies, we've got a fantastic MobDeal on - why not take advantage when it goes live tomorrow and save an impressive 60%.
Don't live in London? We can help you find a practitioner that's nearer to you – just visit our reflexology page and get ready to have your soles soothed.