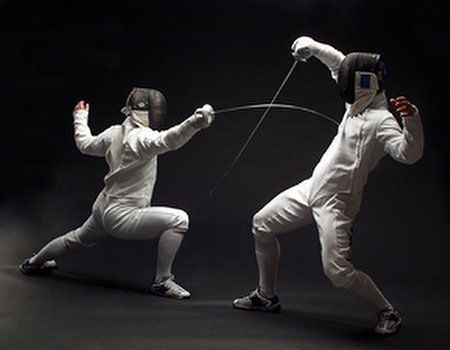 The writers at Wahanda have made it our New Year's resolution to try new things in 2012. From archery to zip-lining, we're determined to give lots of exciting activities a go – and we hope that you're going to join us.
Don't worry - we don't expect you to cling to us as we descend a zip wire, or collect our arrows from the target (assuming they even hit it, that is). We're just hoping that you'll also try out something new this year - after all, with over 500 different activities and treatments listed on the site, there are plenty of things to choose from...
Not sure what to try your hand at? If you're looking to depart from your usual routine of running, cycling and swimming, why not try one of these fun fitness options:
Ballet – If you thought ballet was just for children in pink tutus, think again. A great way to tone the body and improve flexibility, ballet classes will also do wonders for your posture – good news if you spend most of the day slumped over a desk.
Fencing – For those who have always admired Zorro, fencing doesn't have to be a fantasy confined to the silver screen. Browse our list of venues offering fencing lessons and you could soon we brandishing a foil or a sabre instead of that biro.
Surfing – Granted, the winter might not be the best time to ease yourself into surfing, but plan a session for the summer and you may just find yourself wooed by the waves. A great place for the family to get active together, surf schools make staying fit a whole lot of fun – as long as you don't mind getting wet, that is...
Self defence – Learning this form of martial arts is the ideal way to keep fit and boost your confidence at the same time. Join a self defence class and you'll learn physical moves in addition to awareness techniques – all designed to help you stay safe on the move.
Water polo – If you're a water baby at heart, this team sport could be just the thing to get you out of your fitness rut. A surprisingly intense team sport, water polo will tone your body and get your heart rate going – and it also happens to be an Oylmpic sport, so you'll have plenty to talk about when the Games roll around.
Found something you like? If you give it a go, don't forget to tweet and tell us how you're getting on. If you find yourself wondering how we're doing with our challenge to try new things, you can always keep an eye on our blogs – make sure you watch out for Alison's write-up of her zip-lining experience, coming soon...