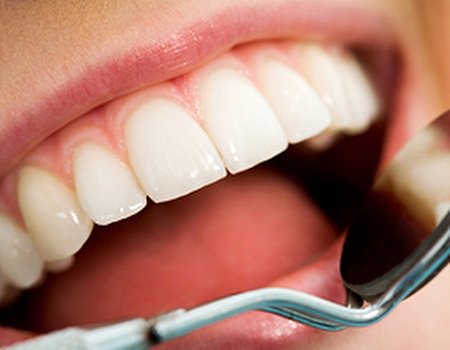 Open wide...It's a phrase that strikes fear into the hearts of many people – with some even avoiding going to the dentist's altogether. With dental phobia fairly widespread, many Britons are currently suffering from unnecessarily uncomfortable oral conditions that could have been easily prevented. It's no wonder, then, that the British Dental Health Foundation is keen to offer some reassurance...
In order to help bust myths about dental procedures and encourage people to overcome their fear, the British Dental Health Foundation has released some facts about dental phobia – in addition to some helpful advice on how to cope with it. Follow their tips and your next trip to the dentist will be a doddle...
Ten facts about dental phobia
1. One in ten people are estimated to suffer from extreme dental anxiety.
2. Women are more likely to suffer from extreme dental anxiety than men.
3. The most common fears for visiting a dentist are having a tooth drilled (30 per cent) and having a local anaesthetic injection (28 per cent).
4. You are not born with a fear of the dentist. You develop it and can overcome it.
5. Exposure to the sights and surroundings of the dental practice as a child will help avoid dental anxiety in adulthood.
6. Modern dentistry has evolved to such an extent that it can be almost pain-free.
7. Some practices specialise in treating nervous patients. It is worth asking to find your nearest practice.
8. Relaxation and sedation techniques have been proven in helping to overcome dental phobia.
9. Around 56 per cent of the population have visited an NHS dentist in the past two years.
10. Around 2 per cent of the population have never visited a dentist.
These facts are all very well – but what can you do if the thought of going to get a check up leaves you feeling sick to the stomach? Luckily, the British Dental Health Foundation has some top tips to help you stay calm...
Five ways to overcome dental phobia
1. It might be useful to talk to someone and even see the practice before your appointment. Taking a friend and listening to music might help to relax any tension you have.
2. Make sure your dentist knows you are a nervous patient, including what you most dislike about treatment.
3. Book an appointment at a time of day you feel most comfortable with.
4. Before treatment begins, agree a signal with your dentist that means 'stop' in case you need a break.
5. Contact one of the dental phobia support networks such as www.dentalphobia.co.uk/
Still feeling a bit nervous? You can contact the Foundation's Dental Helpline on 0845 063 1188 for free, confidential and impartial advice, or read more at www.dentalhealth.org/tell-me-about/topic/routine-treatment/my-fear-of-the-dentist.
Teeth in need of some TLC? Browse our dental page or treat yourself to some teeth whitening for a stunning smile this Christmas.