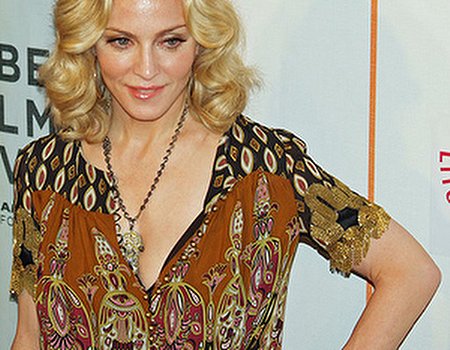 It's funny how daydreams don't always match up to reality. In your head you're Beyonce, dancing on the stage at Glastonbury like nobody's ever danced before - when in real life you struggle to even walk up the stairs in the Tube station each morning. With a little dedication, however, it's possible to get fit and stay in shape like the stars - all you need is a bit of know-how...
Whether you're hoping to get a bikini body like Cameron Diaz's or muscles that would make Madonna envious, we've got the perfect techniques to help you choose your goal. Try these out for size and you'll be fighting fit in no time...
Get a personal trainer
Heidi Klum, Gwyneth Paltrow, Madonna, Lady Gaga – anyone who's anyone in Hollywood has their own personal trainer. Tracy Anderson, trainer to Gwynnie and Madge, is now a household name thanks to her high intensity programmes – prompting people worldwide to seek out their very own exercise coach.
Wahanda loves: Having an expert on hand. Not only will they be able to help you motivate and challenge yourself, but personal trainers also have a wealth of experience and knowledge at their fingertips – making them a valuable asset when trying to achieve those important fitness goals.
Dedicate time to yoga
How they manage to fit it in between long hours spend filming, touring or partying, we have no idea – but yoga remains a firm favourite with the A-list when it comes to fitness. Jennifer Aniston swears by it for maintaining her trim physique, and Ewan McGregor is reportedly also a fan – proving that yoga classes aren't just for the girls.
Wahanda suggests: Keeping calm. Yoga can have a great effect on the body, but it's important not to overlook its mental benefits, too. Practise regularly in a quiet, uncluttered place and you'll soon start to feel your stress slip away.
Put on your dancing shoes
Want to know the secret to your favourite stars' fabulous figures? The likes of Beyonce, Rihanna, Katy Perry and Britney are always showing off their moves, whether on stage or during filming for a new video. However, it's not just singers who know a thing or two about dancing – actress Penelope Cruz is a fan of ballet, having trained in the discipline for nine years.
Wahanda recommends: Doing your research. There are all sorts of dance out there, so even if classical ballet isn't really your thing, you can still enjoy a good workout. Why not try latin dancing, ballroom dancing or even a dance-based exercise class such as Zumba – you'll soon find you get into the swing of it.
Want to steal your favourite celebrities' style as well as their fitness tricks? We've got lots of hair deals and manicure offers to get you looking perfectly polished. Just don't be surprised if people start asking for your autograph...
Image courtesy of david_shankbone