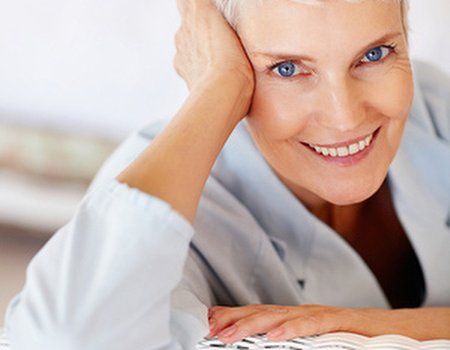 We all know that regular exercise keeps our bodies working well and helps to prevent disease – but did you know that physical activity can also have a positive effect on your cognitive abilities?
Recent investigations into the fitness of older adults have shown that those who spend half an hour or more exercising daily are less likely to have impaired cognition than those who lead a sedentary lifestyle. That's got us up out of our seats...
The studies showed that the cognitive impairment associated with ageing can be reduced by taking part in regular physical activity, such as walking. Walking regularly for half an hour or longer can result in cognitive abilities equivalent to those of people 5-7 years younger – a pretty astounding result, if you ask us.
Want to stay active but finding it harder as you get older? Don't worry, we're not expecting you to start tackling trapeze arts or rock climbing – we've got some much gentler activities in mind:
Walking
As shown by the two latest studies into exercise and age, walking is an effective way of keeping those brain cells active. Just half an hour's walk each day at a brisk pace could make a huge difference to your mental abilities – and it will help to keep your heart healthy, too.
Swimming
A low impact form of exercise, swimming will help you to keep fit without putting any strain on your muscles. We were impressed earlier today to read about a women's retirement swim team whose eldest member is 96 years old – if that's not inspirational, we don't know what is...
Yoga
Ok, so you might not be feeling quite as bendy as you did when you were younger – but the great thing about yoga is that a session can be tailored to suit your needs. Start off slowly and you'll find that over time you're much more limber, and able to attempt different poses. You'll also benefit from practising associated activities such as meditation and breathing techniques – brilliant for keeping your mind in tip top condition.
Chair aerobics
Even if reduced mobility leaves you unable to take a long walk or dive in at the deep end, chair aerobics can help to ensure that you stay physically and mentally healthy. Designed to bring exercise to those who are elderly, ill or disabled, chair aerobics is a fun way to work out – and what's more, it will help to leave you as sharp as a pin.
Of course, taking up exercise won't alter your health overnight, so it's best to develop good habits from a young age. If you're not ready to collect your pension for a good few years, but still want to look after your mind, why not consider a fun class such as Zumba, Pilates or Body Step? One day, your older self will thank you for it.