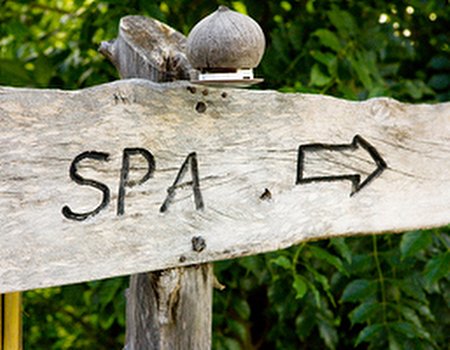 It's that time of year – all we have to do is switch on the TV or open a magazine and we're bombarded by instructions on what resolutions we should be making, how much weight we should be losing and exactly what look we should be going for. We can't help but think it's all a bit demoralising...
At Wahanda, we know that people are individuals, not sheep. We all have different fitness, grooming and skincare routines, not to mention different ways of relaxing - so it stands to reason that a one-size-fits-all approach just isn't going to cut the mustard. Just as well we've got plenty of deals and offers to suit everyone, then...
Our popular gift finder has helped many a desperate shopper to survive the festive season – and now our tailored guide to treatments for the New Year will help you to kick off 2012 the way you want to. Whether you could do with some recovery time after all those parties, are looking to throw yourself headfirst into a new fitness regime or are feeling pretty adventurous, we've got an offer to make you happy. All you need to do is let us know whether you are:
A beauty addict
Staying true to your stylish ways, you're looking to start as you mean to go on by getting as groomed as possible this January. From an on-trend haircut to flawless nails, you're after the full works – and only the best will do.
Wahanda suggests: Our hair, face, nails and body hubs are for you. Collecting all the beauty treatments you need together in one place, these pages will help you to stay looking fabulous from head to toe.
A fitness fanatic
Never one to waste a good gym membership, you relish the chance to get stuck into some good old exercise and show that pesky Christmas waistline who's boss.
Wahanda suggests: Our fitness hub is the perfect place for you to find the workout solutions that are right for you. However, the secret to staying fit and healthy isn't just pumping iron and pounding the treadmill – it's also important to eat well. Check out our food blog for some great tips and recipes that will keep you in great shape, inside and out.
In need of some relaxation
Although you love Christmas, you're the first to admit that it leaves you feeling as though you need another holiday to recover. You dream of having a bit of time to yourself to relax, unwind and de-stress before you tackle 2012 head on – and the more pampering treatments involved, the better...
Wahanda suggests: We reckon that an indulgent spa break would be right up your street. With many including treatments such as facials, massages and body wraps, spa breaks also give you a chance to relax in the pool or warm yourself up in a steam room or sauna. You'll be feeling better in no time...
Keen to try new things
If you're the bold type, the chances are you see the New Year as a brilliant blank canvas, ready for lots of exciting new adventures and experiences. Always looking to do things differently, you've already tried ordinary manicures, pedicures, massages and facials – and want any treatments you invest in this January to be served up with a bit of a twist.
Wahanda suggests: We've got all sorts of unusual treatments listed on the site, from colour therapy and oxygen facials to six hand massage and cryotherapy - just have a browse of our A-Z listings to see what catches your eye. Pick a few you like the sound of and the New Year will be anything but boring...
Can't decide which category you fit into? Why not sign up to our newsletter for a cherry-picked selection of deals and offers to get the New Year off to a spectacular start. After all, 2012 will only happen once...