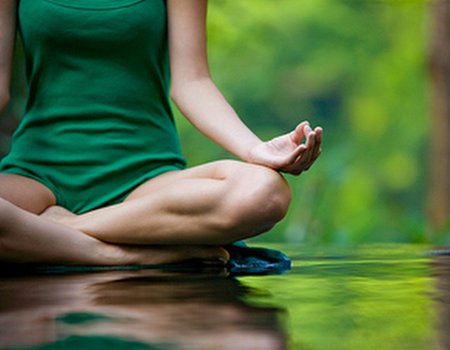 It's time to put down the polish, hide the Hoover and focus on spring cleaning yourself instead. Feeling a little dusty after winter? Upcoming workshop 'Spring Clean Your Body and Spirit' promises everything you need to help you feel squeaky clean – both inside and out. Trust us, you're bound to have much more fun than you would washing the windows...
When: Saturday 24 March 2012 at 2 - 5.30pm
Where: The Maha Lakshmi Vidya Bhavan Temple, Honor Oak Park, London SE23
Run by hypnotherapist Claire Benson and yoga instructor Kate McKenzie, Spring Clean Your Body and Spirit will combine physical activity with concentration and relaxation exercises to give both body and mind a cleansing workout. A unique yoga and creative visualisation workshop, the intensive afternoon will include the opportunity to practise:
Kundalini Yoga - with asanas, chanting and dance, specially selected to help you cleanse and release, as well as to build up your strength
Guided creative visualisation - to help you let go of anything that holds you back
With all those techniques on your side, we reckon you'll be able to breeze through spring.
Fancy giving it a go? The workshop costs £25 (although if you book for five people, one can go for free). Numbers are limited, so to secure your place and make sure that you're feeling fresh in time for the better weather, contact claire@unstuck-thinking.co.uk or info@katemckenzie.co.uk.
Can't make the workshop, but still interested in giving Kundalini yoga a go? Read more about the discipline and find Kundalini classes near you on our dedicated page.