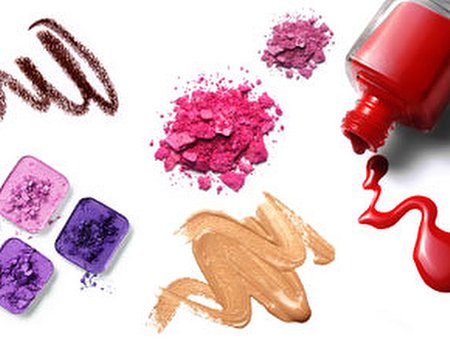 Forget procrastinating – it's time to get stuck in to some good old spring cleaning. You'll be glad to know, however, that spring cleaning Wahanda-style doesn't involve Dettol and Marigolds – just a few well chosen nuggets of advice. Phew...
Well go on, what are you waiting for? Have a quick browse of our beauty and wellbeing tips and you'll be all set to look and feel your best this spring.
Declutter your makeup bag
As self-proclaimed product obsesseives, we're no strangers to hoarding – but we do know when we've gone a bit too far. Here are some of our golden rules for how to handle the dreaded makeup bag clear out:
1) Get rid of any duplicate basics. Ok, we'll accept that you might want eye shadow in a few different colours to help you experiment with looks, but do you really need six volumising mascaras? No, we didn't think so.
2) Throw out anything that's over six months old. Not only does the fact that you've managed to hang on to it for six months without using it up mean that you couldn't have loved it all that much – but old makeup can also be a breeding ground for bacteria. Ick.
3) Be ruthless. Ask yourself when you're likely to next use each product and what type of look you'd use it to create. If you can't think of the answers to these questions easily, then stick it in the bin and move on. You'll live, promise.
Spring clean your fitness programme
If your fitness regime is floundering spectacularly, it could be time for a spot of much needed spring cleaning. And no, we don't mean literally (although a good session of energetic dusting can certainly help to burn a calorie or two).
1) Ask yourself if that gym subscription is really worth it. If you can't remember what the inside of the gym looks like or how to even get there, it might be a good time to cancel the membership and put the money towards other fitness activities that you'll enjoy.
2) Start keeping fit at home. For those who find it hard to squeeze fitness into a busy schedule, working out at home can make all the difference. Invest in some exercise DVDs, hire a personal trainer who is happy to come to you or even buy a skipping rope – anything to get you up and off the sofa.
3) Stick to a few simple goals that you know you can achieve. Making yourself a long list of the many different activities you think you should try is counter-productive – instead, pick a few favourites and make them priorities.
Clear your mind
Finally, don't forget to take a few moments every day to work on clearing your mind. Not only will this leave you feeling much less stressed (always good to hear), but it'll also help you to focus better on day to day tasks.
1) Try practising meditation or breathing techniques to get you feeling nice and serene. Ideally, create your own calm space to practise in, using a candle to set the mood.
2) Round off a long day with a session of yoga. There are lots of different types to try your hand at – why not join a class and give one of them a go?
3) Try to avoid using the TV or computer directly before bed. This will give you some time to unwind properly before you sleep, helping to prevent any pesky insomnia.
Well, what do you reckon? Ready to overhaul your life in time for spring? We recommend reading hypnotherapist Claire Benson's blog on developing strategies for success – it'll set you well on the road to a fresh start.