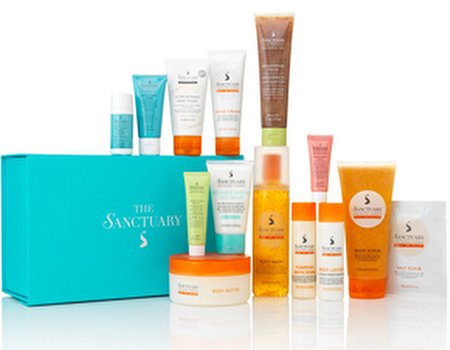 Forget about supermarket flowers or a box of Milk Tray quickly acquired on your journey to the station – we think it takes something a lot more special to show your true appreciation on Mother's Day. After all, you know you'll only end up eating the top layer of the chocolates yourself...
It goes without saying that mums are pretty fabulous people – and we think they deserve a fabulous treat to match. Whether you take your mum for an indulgent day out, or give her a gift to help her unwind at home, we're sure she'll appreciate the opportunity to relax. Who knows – it may even go a little way towards making up for all that laundry you used to bring home at weekends!
Treat her to a spa day
A luxurious spa day isn't just a great gift idea – it'll also provide you and your mum with the opportunity to spend some valuable time together. For perfect pampering, look no further than the Sanctuary Spa Covent Garden, where there are lots of different spa days available – ranging from a Champagne Day to a Mini Spa Indulgence. The best part? The Sanctuary is offering 15% off spa days in March – so you'll have money left over to treat mum to a cocktail. Hoorah!
Send her a pamper hamper
Quite aside from the fact that the name rhymes spectacularly, there are plenty of reasons to love the Sanctuary's Pamper Hampers (available at www.thesanctuary.co.uk). Coming in at £30, £50 (pictured) or £75, these gorgeous gift boxes are beautifully wrapped and packed full with indulgent Sanctuary goodies. We've a horrible feeling that if we bought some for our mums, we might not be able to part with them...
Help her put her feet up
Mums are notoriously busy bees – so why not give yours the chance to put her feet up and truly unwind for an evening. The Sanctuary's Spa Therapies Escape & Unwind Collection contains nourishing bath soak, thermal sugar polish, body oil, body butter and a warming massage stone – perfect for some well-deserved relaxation.
Like the sound of treating your ma to a day at the spa? We've got lots of Mother's Day offers and packages nationwide – have a quick browse and you're sure to find something she'll love.