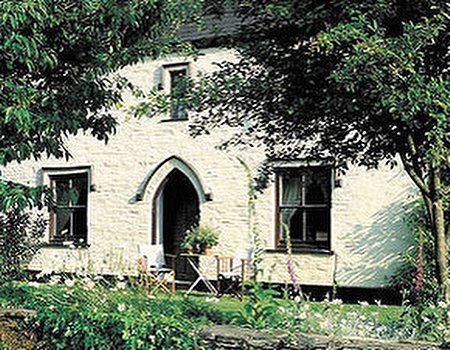 Find detox heaven in rural Devon. Recently voted Best UK Spa Retreat in the Condé Nast Traveller Readers' Spa Awards, luxury health farm Yeotown provides the ultimate escape. With programmes designed to unify, strengthen and detox both body and mind, at Yeotown, no aspect of wellbeing is overlooked. Naturally, we couldn't wait to find out a bit more...
The spa
Yeotown Radiant Health Retreat was founded in 2010 by Vinyasa Flow Yoga instructor Mercedes Ngoh and art dealer Simon Sieff. Created in order to provide an escape from the stress of everyday life, the retreat places emphasis on holistic health and natural wellbeing solutions – everything you need to get yourself firing on all cylinders.
Usually one to shy away from intensive exercise? Combining a variety of different physical activities and detox treatments with the benefits of spending time in the outdoors, Yeotown is more than just your average bootcamp. In fact, the founders frown upon the term - they believe that the retreat is the ideal place not only to lose weight safely, but also to inspire change and encourage a new approach to life. So come on then, what are you waiting for?
Treatments and facilities
There's nothing the Wahanda team loves more than a personal spa experience, so we were pleased to hear that every Yeotown programme is specially tailored to suit the individual. Nobody wants to be a sheep, so whether you opt for an intensive detox and fitness plan or a dedicated yoga weekend, the retreat's team of fitness specialists, yoga instructors, nutritionists and therapists will be on hand to help you achieve your own chosen goals. There'll be no danger of throwing in the towel on their watch...
Not sure what to expect? A typical day on the intensive Yeotown health programme includes cycling, core strength building, meditation, tai chi, yoga, massage and sauna. You'll also be provided with a detoxifying super smoothie and two specially designed detox-focussed meals. But, new visitors, be warned – mobile phones are strictly off limits, and internet access is restricted to a short period in the evening. Well, you did say you wanted to escape that stress...
Treat yourself
Ready to drop everything and head off into the Devon countryside? We don't blame you. You'll have to be a bit patient though – the health retreat's Yeotox escapes begin from March, while the next Yeoga weekend is in April. Can't wait until then? Have a browse of the other Condé Nast Traveller Readers' Spa Awards winners for a bit of inspiration - there's sure to be something that tickles your fancy.