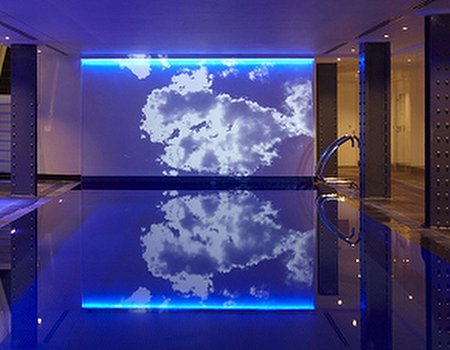 Although we do have a soft spot for Valentine's Day (it is, after all, Wahanda's birthday) we can't help but think that love is something to be celebrated all year round. Missed the boat when it came to organising something special in time for February 14th? Don't worry – this week's spa of the week is the perfect pampering destination, whatever the occasion. And if you don't have an occasion in mind, why not make one...
The Spa
Set inside one of London's most luxurious contemporary hotels, The Health Club & Spa at 1 Aldwych is a must-visit for those who like to work out or unwind in style. Combining a state-of-the-art gym with beautifully designed treatment rooms and an unusual swimming pool, the venue really stands out – whether you're looking to spend a day with someone special or simply to enjoy some precious time alone.
Treatments and facilities
Those with a weakness for innovative interior design will be suitably impressed by the spa's decor, featuring silk panelling, muted colours and atmospheric mood lighting. Fancy a quick dip? In addition to its three tranquil treatment rooms, one of the highlights of the venue has to be the 18 metre swimming pool – which is free from chlorine and offers swimmers the chance to enjoy underwater music. Now that's pretty swanky, if you ask us...
For visitors who are looking to indulge, the spa provides a variety of pampering treatments and packages – from afternoon tea with a mani and pedi for two, to an exclusive floral massage ritual or volcanic stone treatment. See yourself as more of a sporty type? You can head over to the gym instead to use the high-tech equipment and benefit from the advice of expert personal trainers.
The ideal place for a romantic getaway, the Health Club & Spa at 1 Aldwych also offers a choice of luxury one night spa breaks, including breakfast and a treatment. We don't know about you, but we're dreaming of a spontaneous trip...
Treat yourself
If, like us, you now can't stop thinking about swimming underwater whilst listening to Handel's Water Music (yes, really) then you can find out more about how to take advantage of offers at The Spa at 1 Aldwych on our dedicated page. Browse the menu to choose from pampering packages, or book yourself in for a spa break for the ultimate in relaxation - trust us, you'll never want to leave.