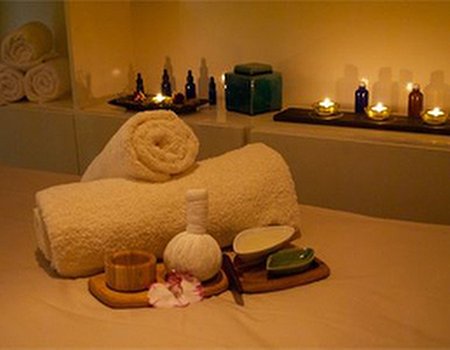 Visiting a spa isn't just about getting the chance to unwind – it's also a great way to invest in your physical health. That's why, this week, we've chosen to profile city spa Metta - a favourite for helping us to balance both body and mind.
Been looking for the perfect massage? Thanks to Metta, your search could be at an end. Just sit back, relax and have a read of this...
The spa
Situated within the Electric Beach Salon on Mortimer Street, Metta has been designed to meet the physical and mental needs of busy Londoners. From the calming atmosphere of the candlelit treatment rooms, to the menu - which features 40 minute quick fix massages for the time poor - the Metta experience is all you need to restore harmony to your daily routine. Pay a visit to this tranquil venue and you'll find that you leave all of your stress on the doorstep...
Treatments and facilities
Focussing predominantly on massage and waxing, Metta has now also introduced a new facials menu – making the retreat a one stop shop for soothed muscles and a clear complexion. Much as we love a good cleanse, however, it's the massage treatments that have the team at Wahanda HQ smitten. CEO Lopo even reckons that his experience of Thai massage at Metta was the best he'd had outside of Thailand itself – good news for those looking for an authentic treatment that's a little bit closer to home.
Yearning for a bit of time out? Despite its range of 'quick fix' massages and reflexology treatments, you won't find yourself being rushed during your visit to Metta. The staff are adept at helping customers to relax, and the complimentary floral foot bath and herbal tea that precede every treatment are a particularly welcome touch. If only we could stay indefinitely...
Treat yourself
If you've got a pretty busy schedule and are looking for a way to refresh both body and mind at once, why not take advantage of our great offer for 22% off a Thai massage for two. A fantastic way to unwind at any time, this couple's treatment would also make a pretty impressive Valentine's gift. Treat a loved one at Metta this February 14th and we reckon you'll be in their good books for a pretty long time...