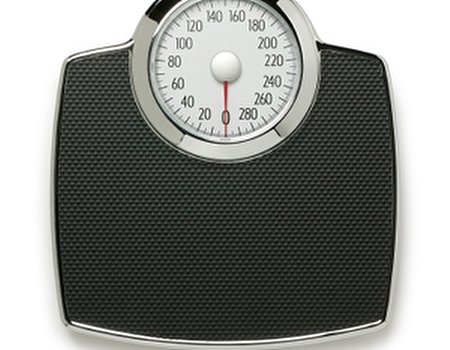 When we read recently that slimming groups had been recognised as a particularly effective way of countering obesity, we weren't surprised. At Wahanda, we've known what great results slimming clubs can achieve for a long while – which is why we've run some fantastic Rosemary Conley deals in the past. Looks like we weren't the only ones who could see how important group slimming can be...
Just like us, the NHS seems to have realised early on the power of slimming groups – leading them to refer obese patients to Slimming World for the last ten years. Now, a study published in the British Medical Journal has shown that this method is much more effective than other NHS programmes – with those referred to Slimming World on average achieving a 5.5% weight loss. That's a pretty impressive result, if you ask us...
One of those referred to Slimming World via the NHS scheme was 40 year old Ian Parsonage, from Wigan. Referred by the NHS Ashton, Leigh and Wigan 'Lose Weight, Feel Great' programme, Ian has lost 3st 1lb and is over the moon with the results.
'I'm not vain, but being defined by my weight really affected my confidence and made me feel self conscious. I also noticed the effects on my health. I suffer with asthma and since gaining weight I'd started having to use two inhalers. I also had pretty painful heartburn most days and I generally felt sluggish and tired.'
'There is no doubt that losing weight has changed my life. I've got so much more energy, more get-up-and-go. My asthma has improved and I'm more confident too. I always thought that keeping the weight off would be the hardest part but now I'm part of this little community it doesn't feel like that any more. I'm getting free weekly support and inspiration from others and swapping recipes and ideas so that it never gets boring – with all this I know I've got the tools to keep my weight off for life.'
Dr Jacquie Lavin, Head of Nutrition and Research at Slimming World, says: 'Slimming World has over 40 years experience. Our Consultants run more than 8,000 weekly sessions in local communities around the country - few other organisations have the infrastructure or reach to offer the regular, individual and effective support that patients need to lose weight and keep it off.' Sounds like slimming groups are definitely here to stay...
Hoping to shift a few extra pounds before your weight becomes a matter for the NHS? We can recommend plenty of exercise solutions - from cardio training to fun classes such as Zumba and Body Step - as well as expert nutritional advice.