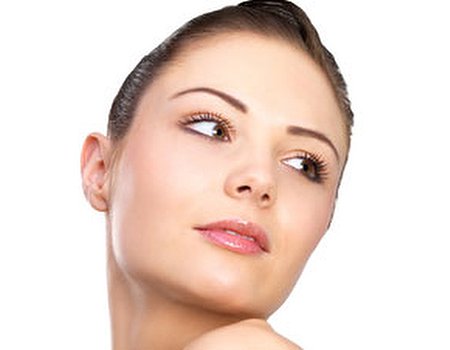 You've heard of the three Rs – but have you heard of the three Fs? The beauty experts at The International Institute for Anti-Ageing (iiaa) have impressed us all at Wahanda HQ with their simple but effective philosophy: feed, fortify and finish. As far as we're concerned, it's the perfect skincare mantra...
Gone are the days of wasting money and effort on ineffective quick fixes – give iiaa's brands a go and you'll be making a long-term investment in your skincare. Working together to offer a holistic approach to beauty, these three fantastic product ranges help to nourish the skin, both inside and out. Beautiful, healthy skin that shines from within? We're hooked!
Looking for products that actually work with your skin, rather than against it? Say no more. Just have a gander at these:
Advanced Nutrition Programme
We spend a large proportion of our lives eating – so why should our skin miss out? The Advanced Nutrition Programme (www.advancednutritionprogramme.com) has been specially designed to help feed the skin, supporting topical skincare regimes from the inside out. Underpinned by extensive research, this system of supplementation incorporates all the vitamins and minerals needed for a radiant, glowing complexion - making it the ideal starting point for beautiful and healthy skin.
Give it a go: Advanced Nutrition Programme products are available to purchase from Skin3 – iiaa's cutting-edge London salon.
Environ
Look as good on the outside as you feel on the inside. A topical skincare range, Environ was originally developed by plastic surgeon Dr Des Fernandes, founding father of skin needling. Using vitamin A and antioxidants to nourish and protect the skin, Environ treatments also use unique tools to help encourage smoothness, stimulate collagen growth and generally transform the skin. Stick with this collection and you'll have perfect skin to be proud of...
Give it a go: Pamper your mum this Mother's Day or take advantage of our great offer yourself with an Environ facial and luxury manicure at Skin3.
Jane Iredale – The Skin Care Makeup
The Wahanda girls hate having to feel guilty about wearing makeup – so we're pretty pleased to have discovered Jane Iredale's innovative mineral makeup collection (wwwjaneiredale.com). Kinder to the complexion than most mainstream beauty brands, the products are free from synthetic nasties such as dyes, fragrance and chemical preservatives - making it possible to achieve glamorous perfection without compromising on skin health. The range also happens to be a firm favourite with makeup artists – always a sign of a brand that delivers results. We don't know about you, but we're planning on stocking up...
Give it a go: Treat yourself to a Jane Iredale makeover at Skin3 and learn how to master a range of sophisticated looks - perfect for taking you from day to night.
Can't wait to learn more about iiaa and discover the benefits of these impressive products for yourself? Have a browse of Skin3's menu for some great deals, including 50% off a lava shell massage and 40% off a deep tissue massage and pedicure. You can't get much more relaxing than that!