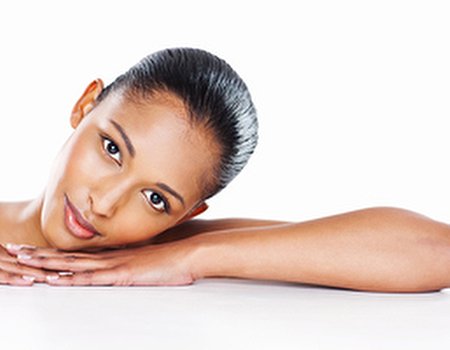 The Wahanda team are huge fans of Pukka's tasty teas and balancing blends – so we nearly fell off our chairs with excitement when we heard about their new skincare range. Comprising ten natural products based on the ancient principles of Ayurveda, the range aims to detoxify and nourish the skin – resulting in a radiant glow. You can't get much more pukka than that...
Looking to revitalize and rejuvenate your complexion? The new Pukka skincare collection has been developed to suit the three Ayurvedic doshas, or skin types: Vata (dry or damaged skin), Pitta (oily or combination skin) and Kapha (normal or combination skin). With pure ingredients and recyclable packaging, it's also a great choice for those who are looking to protect the planet. Now that's what we like to hear…
Formulator Sebastian Pole says: "The health of your skin lies in how it is nourished, cleansed, rejuvenated and nurtured. Pukka Ayurveda Skincare looks to strengthen the barrier functions of the skin and enhance a naturally radiant glow while ensuring extensive eco-credentials'.
Fancy overhauling your skincare regime? The Pukka Ayurvedic range contains a variety of products designed to cleanse, tone, moisturize, strengthen and condition the skin. We love the sound of:
Gentle Cleanser – Organic Rosewater and Green Tea Skin Purifying Formula
This uplifting, invigorating cleanser clears congested, sensitive skin while amia and neem balance the skin's pH.
Nourishing Night Cream – Organic Frankincense & Avocado Total Repair Complex
A soothing and renewing night cream for normal to dry skin, using frankincense and avocado to nourish and calm and pomegranate and starflower to rejuvenate.
Radiance Serum Organic Aloe Vera & Manuka Honey Revitalising Formula
A brightening wonder serum containing aloe vera and manuka honey to soothe, with gotu kola and lemon balm to tone and revitalise the complexion. It also supports the natural restorative function of the skin.
For the perfect natural pampering session, why not make yourself a cup of Pukka herbal tea and show your skin some TLC? You can purchase the Pukka Ayurvedic skincare products from Revital, Wholefoods Market and Nutricentre. Don't forget to give us a shout on Twitter and let us know what you think!