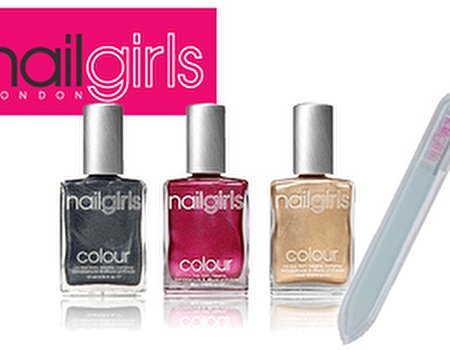 Psyching yourself up to shop 'til you drop? There is an easier way. Whether you're after great gifts for the family or pampering products to get you ready for the party season, we've got just what you need. The best part? You don't even have to leave the house...
Forget battling the crowds on the high street and freezing your fingers off in the cold – for stress-free shopping look no further than our great product MobDeals. Of course, all good things have to come to an end eventually – so make sure you take advantage of these brilliant bargains before they disappear...
Luscious Lashes
If you can't go for glamour during the festive season, then we don't know when you can. Channel the Hollywood greats this Christmas with lashes fit for a screen siren. We're offering a twin pack of handmade lashes from GetGorgeous! For just £9 – great as a stocking filler or to help you preen your peepers this December.
This great deal is already live – so make sure you pop on over pronto if you don't want to miss out.
Nourishing Argan Oil
Our community has been talking about the beneficial properties of Argan oil this week – so we're really pleased to be able to offer this exciting MobDeal. For just £15, you'll receive a £40 voucher to spend on Moroccan Argan Oil beauty products at Narson Skin. With options including body butters, exfoliating polishes, hair serum, face masks and more, we reckon you'll be spoiled for choice...
Sound like just the thing to start off your Christmas shopping? Hold your horses – this deal won't go live until Monday. Why not bookmark the link and head on over to www.narsonskin.co.uk for a browse? That way you'll be ready when the deal opens. Happy shopping!
Party nails
Every beauty queen knows that perfect nails are key to a well-groomed look. We've got our eye on another exciting MobDeal due to go live next week – offering a £40 nailgirls (nailgirls.co.uk) voucher for just £20. With your voucher, you'll be able to choose three pretty polishes from a range of on-trend colours - in addition to a nailgirls glass nail file. We think they'll make a fantastic Christmas gift – but we're not sure we can bear parting with ours...
Although we're offering you a sneak preview, the party nails MobDeal doesn't go live until next week – so make sure to keep a beady eye out for it.
Like the sound of doing your Christmas shopping at home with some mulled wine and a mince pie? Avoid the throngs this December with our fabulous festive deals and offers. Sounds pretty perfect to us...