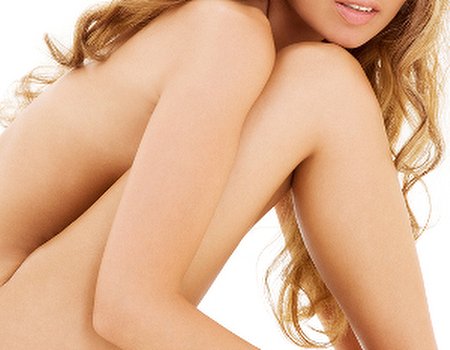 It's time to embrace those scars and celebrate those stretch marks. Recent research by skincare experts Bio-Oil reveals that on average every woman has three scars, whilst 43% of women have stretch marks on their body as the result of pregnancy, puberty or an increase in weight. But if so many of us have these marks, then what's all the fuss about?
Sadly, many women feel that their scars and stretch marks have a huge negative impact on their everyday life. 8% of women admit that marks on their body prevent them from being intimate with their partner or from dating, whilst 18% say that their scars affect the way they dress. A further 8% of women try to hide their scars and stretch marks from their children, in addition to 20% finding it difficult to show them to their partners. We think it's a shame that so many beautiful women feel they have to hide their bodies...
To help women learn to be comfortable in their skin, Bio-Oil has launched a fantastic new Skin Stories campaign – focussing on all the unique and individual stories behind scarring and stretch marks. After all, no two bodies are the same – some of us have scars from chicken pox or from falling over during a daring childhood stunt, whilst others have stretch marks from giving birth or growing during puberty. The events that mark our bodies are also the events that make us who we are – now, surely that's worth celebrating?
Julie Lardieg, a representative for Bio-Oil, says, 'When the survey showed how many people worry about their stretch marks and scars but can't talk to anyone about it, we decided something had to be done. Hopefully, by channelling the support we have through the new 'Skin Stories' community, we can bring people together online to share their common experience and help women understand that very few people, if any, are perfect! 'Skin Stories' embodies the Bio-Oil approach: it's a simple yet meaningful way to make a positive difference in daily life.'
Want to take part and help to get rid of the stigma surrounding scars and stretch marks? Here's how to get involved:
Follow the campaign on Facebook at www.facebook.com/biooiluk
Join the conversation and contribute your own skincare or body positivity ideas, thoughts and recommendations to the group
Put your questions to the team of skincare, health, beauty and wellbeing experts
Watch videos from experts and celebrities to learn top make-up and skincare techniques
Use the campaign to help you talk about the subject with family and friends.
At Wahanda, we think the campaign is a fantastic idea - we'll certainly be logging on to share some of our own special skin stories...
Looking to beat those blemishes? Why not purchase some Bio-Oil from Boots or Superdrug, or visit our scar treatments page to learn more.