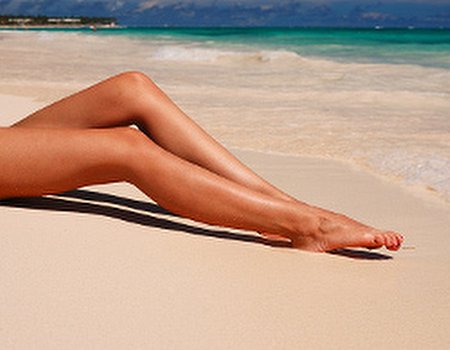 As science progresses, there increasingly seems to be a pill for everything. The latest project is an anti-sun compound, derived, strangely enough, from coral. British researchers have observed the manner in which coral successfully shields itself from harmful UV rays, and are hoping to harness this property in order to protect humans too. All sound a bit SpongeBob SquarePants? Read on to find out more...
Fed up with sunscreen that leaks in your bag, smells strongly or leaves you covered in white streaks like the cricketers we wrote about yesterday? The new sun protection pill, which scientists hope may be available in only 5 years time, will provide a quick and easy way to protect your whole body from harmful rays. Soon, there'll no longer be any need to struggle with reaching that tricky area on your back...phew!
Dr Paul Long, who is heading the research project at King's College London, explained that the coral's ability to protect itself is all thanks to some clever algae. 'What we have found is that the algae living within the coral makes a compound that we think is transported to the coral, which then modifies it into a sunscreen for the benefit of both the coral and the algae.
'Not only does this protect them both from UV damage, but we have seen that fish that feed on the coral also benefit from this sunscreen protection, so it is clearly passed up the food chain. 'This led us to believe that if we can determine how this compound is created and passed on, we could biosynthetically develop it in a laboratory to create a sunscreen for human use, perhaps in the form of a tablet, which would work in a similar way.'
If all goes as planned, Dr Paul Long and his team hope to be able to start testing the new compound in two years time. However, this innovative pill is unlikely to be available everywhere – scientists suspect that it will have to be made available only on prescription, to prevent people from overdosing. Too much of the compound could prevent people from getting enough vitamin D, leading to a variety of problems including weak bones. As we always say, everything's best in moderation...
Off on holiday soon? Unfortunately, for the next few years at least, you're going to have to put up with that leaky old bottle. But hey – if sun cream's good enough for the England cricket team, it's certainly good enough for us.
Want to protect your skin but desperate to be beautiful and bronzed? We've got plenty of deals and offers on sunless tanning to get you nice and golden without putting your health at risk.