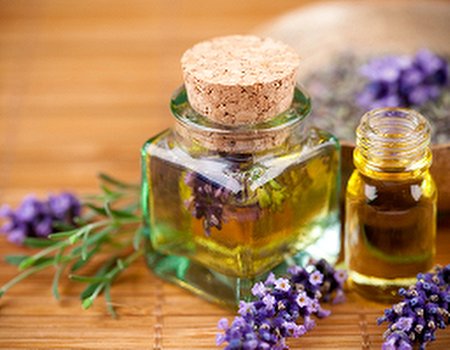 We all know that certain fragrances have the ability to provoke extraordinary reactions. From scent-triggered memories and associations to the therapeutic benefits of aromatherapy, smells have the potential to alter the way we think and feel. But hold up – before you start spritzing the house with a bottle of Chanel No. 5, you might want to have a bit of a read. There's much more to the art of aromas than first meets the eye...
If you've ever found that a whiff of perfume or the fragrance of a certain flower was able to instantly whisk you away down memory lane, you'll understand how powerful scents can be. You'll also know that the effect a perfume can have is extremely personal. The smell of dried lavender may instantly trigger vivid associations for you, whilst your friend remains unmoved. It's all part of the wonderful experience of being an individual.
It's no surprise, then, that clinical aromatherapy works on the basis that everyone is different. We all have different backgrounds, emotions and physical conditions – so why should we react in the same way to one holistic treatment?
Clinical aromatherapy uses blends of essential oils to help treat a whole host of different health problems, from stress and insomnia to back pain, muscle tension and even certain infections. Although similar to standard aromatherapy, this practice involves special blends made to suit the requirements of the individual. There'll be no generic pre-blended oils here, thank you very much...
At Wahanda, we're just a little bit in love with Glasgow-based holistic therapy centre Awakening Senses. Using different blends made by combining a base oil with middle and top oils, the centre's clever therapists are able to treat up to four symptoms in one go – leaving you feeling as good as new.
The therapists at Awakening Senses are careful to massage aromatherapy oils into the body - allowing them to reach the bloodstream, where they can get to work even more efficiently than when inhaled. It is thought that essential oils work best when combined – so the layered blends used are just the thing to get you in tip top condition.
Wondering how your therapist will know which essential oils are best tailored to your treatment? Before your massage begins, you will have an in depth consultation to help decide which scents are suited to you. You'll then be able to take your own blend away afterwards, so you can continue to reap the benefits at home. Sounds pretty good to us...
If you live in Glasgow and would like to give clinical aromatherapy a try, visit Awakening Senses for a massage experience entirely tailored to your needs. We've even got a fabulous deal offering 29% off - so that you can save some precious pennies.
Can't make it to Scotland? Have a look at our aromatherapy page for practitioners and offers near you. Good health has never smelled so sweet...