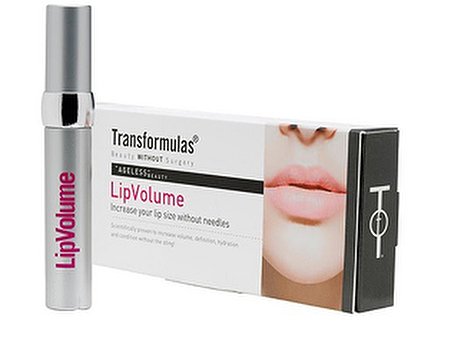 Think needles are for sewing and knives should remain in the kitchen? Surgery doesn't have to be the only solution to your anti-ageing needs. Cosmeceuticals specialist Transformulas has a wide range of products to help you look younger and fresher – and the great news is that they are now available on the high street.
Transformulas is the brainchild of Rosalind Chapman, who was afraid of needles and wanted to find an alternative to surgical procedures. She developed a range of products designed to make anti-ageing affordable, accessible and non-invasive - what's not to love?
Although previously only available through airlines such as Virgin Atlantic and Thomas Cook, Transformulas have now come to take the UK high street by storm. The products can be purchased at Harrods, Harvey Nichols and Fenwicks as well as being available online at Transformulas.com, Feel Unique, Very, Next and Kays.
It's great to know there are alternatives to surgery out there, but what exactly are they? Here's what Transformulas have to say about some of their favourite products:
FaceContour Tightening Crème
FaceContour lets you control the way your face and eyes age without going under the knife. Potent ingredients help lift, define and sculpt the face to restore its natural beauty. 75 per cent of users saw a reduction in under eye bags, lines and wrinkles a day after application!
Eye-Lightening Serum
This eye treatment visibly fades the appearance of black bags, bringing a lighter, firmer and more vibrant appearance to the eye area. Nanotechnology effectively delivers active ingredients to targeted areas, while light diffusing properties add instant luminosity, wiping away signs of fatigue.
LipVolume
Transformulas' LipVolume is clinically proven to stimulate collagen and increase lip size by up to 40 per cent. It's every girl's answer to fuller, firmer and more kissable lips! Available in Original Ice Cool Chinese Peppermint and Chocolate flavours, the refreshing plump looks like a gloss, but feels like a balm.
Mid-Life Marine Miracle
This critically acclaimed anti-ageing cream uses a rich marine cocktail and Lysedine® to heal and transform the complexion. Wrinkles and fine lines are reduced, while skin firmness and elasticity are increased. Rejuvenating nutrients help strengthen the cell structure, resulting in younger, healthier looking skin.
Hydration Gold Anti-Ageing Recovery Crème with 23-Carat Gold
Get ready for 23-carat skincare. This luxurious, gold-infused cream combats lines and wrinkles and leaves the skin with a radiant glow. Formulated with a blend of easily absorbed vitamins, minerals and age-defying hyaluronan, this new treatment firms and nourishes to produce smoother skin.
Feel inspired to beat the clock and turn back time? If surgery's not your thing but you are looking to lose the lines, check out our deals and offers on facials.