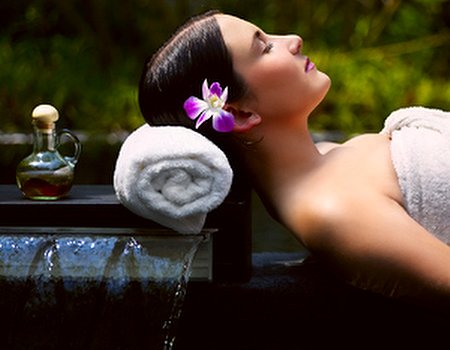 At Wahanda, we aren't fans of counting sheep. It's not that we've got anything against our woolly friends – it's just that we like to be able to fall asleep easily and naturally, without resorting to any strange tactics. Luckily, the lovely people at Grayshott Spa agree – which is why they are offering an innovative new Deep Sleep retreat to help those who are strangers to slumber.
Grab your teddy and your favourite pyjamas – it's time to get some zzzs. Although there are other venues in the UK that offer sleep treatments, Grayshott Spa is the first to provide a full programme tailored specifically to the sleep-deprived. Recognising the importance of a good night's sleep to health and wellbeing, the spa has enlisted the help of sleep specialist Tej Samani – an expert in relaxation.
Tej says: "There are few things more distressing than being unable to sleep. Nights seem endless as you desperately try to drift off or awaken and cannot fall back asleep. Many of us also struggle with waking early, sometimes feeling fully refreshed, only to fall back asleep minutes before we have to get up and then awake again feeling awful. During the day, you struggle to stay awake and alert. The longer a sleeping problem persists, the more exhausted, irritable and challenging your days become."
So what can you expect from a sleep retreat at Grayshott Spa? The carefully developed programme lasts for 5 days and includes:
A pre-arrival questionnaire
A private consultation with Tej prior to the retreat (either in London or at Grayshott Spa)
2 private consultations during the retreat
3 group consultations
1 Dream Time Massage or Holistic Therapy
1 session of Reiki
Daily group walks and exercise classes
A summary and personal support plan
An Alpha Sleep Pod to aid healthy sleep patterns
Ditching the imaginary sheep doesn't come cheap – but it'll be worth it once you are transformed into a real Sleeping Beauty. The Deep Sleep retreat costs £1900 per person for 4 nights, and takes place on the following dates:
Monday 17th – Friday 21st October
Wed 26th – Sunday 30th October
Monday 21st – Friday 25th November
Wednesday 29th – Sunday 4th December
Got a medical problem that's stopping you from sleeping? Unfortunately, although Tej's programme can help with jetlag, stress, pregnancy-related insomnia and other difficulties with relaxing, it can't help with certain medical-related sleep problems. If you suffer from a condition such as sleep apnea, narcolepsy, night terrors or periodic limb movement disorders, then it's best to consult your doctor to help you find the right solution.
We think that's worth celebrating with a quick nightcap...