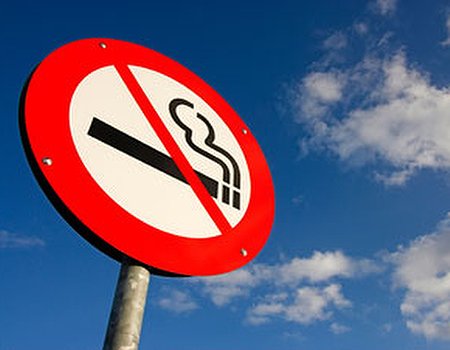 Forget all the latest lotions and potions – there's one lifestyle change that could make more difference to your skin than any miracle cream. Tomorrow (14th March) is No Smoking Day, and will see experts across the country encouraging smokers to ditch their habit in order to become much healthier - from the inside out.
Often, health campaigners place a great deal of emphasis on the damage that smoking can do to the lungs – and with good reason. But did you know that lighting up can also have a negative effect on your complexion?
Film stars of a bygone era may have appeared the epitome of cool as they smoked on screen – but it's likely that, without the makeup, they wouldn't have been much of a catch at all. According to recent studies, cigarette smoke has a number of different effects on the skin, none of which are particularly pretty. Research suggests that:
Tobacco smoke released into the environment dries out the skin and restricts blood vessels, depleting the skin's oxygen levels.
Smoking reduces the body's store of vitamin A, therefore reducing the body's protection against skin damaging agents.
The puckering of the mouth when drawing on a cigarette causes wrinkles.
Smoking may cause premature ageing of the skin by increasing production of an enzyme that breaks down the skin.
We don't know about you – but we think it all sounds much more Dot Cotton than Marilyn Monroe...
Luckily, help is at hand for those who want to show their skin some much needed TLC. Nicorette's QuickMist Mouthspray has been designed to help relieve cravings, freshen the breath, and overall double your chances of quitting. And just think – if you do manage to give up, you'll be able to buy so many gorgeous beauty products with the money you save...
Need all the help you can get to combat the cravings? Why not try a hypnotherapy course or addictions counselling session to give you a bit of a boost. Who knows, you may find that breath of fresh air sooner than you think...