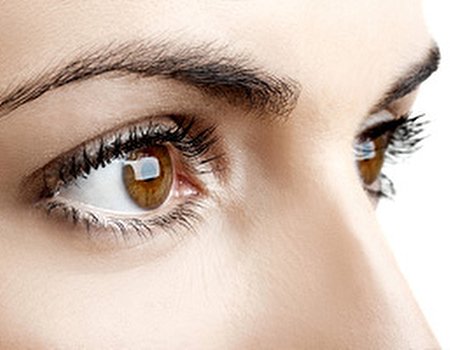 We don't know about you, but the Wahanda team is feeling fabulously festive. We're counting down the days until we can put up our tree, get out the advent calendar and crack open a bottle of mulled wine – but before that, we've got plenty of work to do to make sure we look the part. Scissors, combs and tweezers at the ready...
Of course, all this grooming can start to get pretty expensive – not ideal if you've got lots of presents to buy. If the pound signs are starting to pile up, it could be time to start being a savvy shopper. Want a manicure and a brow treatment, but can't afford both at full price? By taking advantage of fantastic offers such as tomorrow's MobDeal, you can save enough to really treat yourself this Yuletide.
Ready to pamper your peepers? To help you get nice and gorgeous in time for all those glamorous parties, we're offering an impressive 62% off HD Brows, Semi Permanent Lashes or an LVL Lash Lift at Expressions Permanent Makeup. Lasting between 4-12 weeks (depending on which treatment you choose), these super solutions will keep you looking perfect 24/7. Good news if you intend to work hard and play hard this December...
The best part? With a fantastic saving of £50, you'll have enough money left over to treat yourself to that manicure you were after - as well as a haircut or spray tan. If that's not worth celebrating, we don't know what is...
Planning to spend the money you've saved on presents instead? We admire your restraint. Why not avoid the hassle of the high street and head on over to our Christmas page for deals that will delight the whole family.