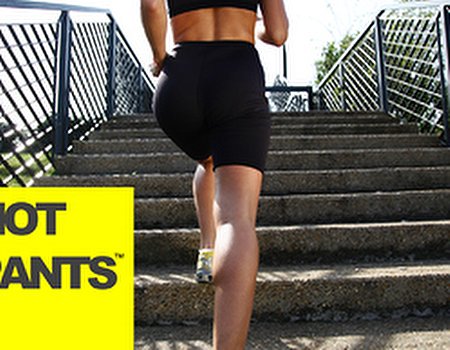 Looking to get into sizzling shape this summer? We've got the perfect deal for you. These clever Hotpants from Zaggora can help you to lose weight and reduce your cellulite – simply by cranking up your body temperature. Move over, Bikram yoga – this is our favourite new way to break a sweat...
We know you're probably picturing an 80s-style creation in gold lamé, but don't let your imagination run away with you. The Zaggora Hotpants have been designed to look attractive but understated - so that you won't feel self-conscious when wearing them. Lightweight and comfortable, the Hotpants can be worn on their own or under your usual gym kit. You can even wear them in bed at night to help combat that pesky cellulite. Fat busting while you sleep? We like the sound of that...
So how do they work? The Hotpants contain special technology that harnesses the power of your natural body heat, warming up your muscles and getting you to sweat up to 80% more than normal. By warming your body tissue, the Hotpants promote good circulation, aid lymphatic drainage and can help you drop up to 2 jeans sizes in as little as 2 weeks –brilliant if you're about to go on holiday.
Here's what people are saying about these exciting Hotpants:
I went from a size 18 to a size 14 in 4 weeks – thanks Hotpants!
I have lost 7 inches on my waist in 10 days!
My skin is so much smoother, after just 3 days!
They are so comfortable to wear, they are going in my suitcase for my hols.
Although wearing them in bed may appeal the most, the Hotpants work best when combined with your favourite form of exercise – so whether it's yoga, running or aerobics that floats your boat, don a pair of these perfect pants and get ready to maximise your workout.
We'll let you in on a little secret – we haven't sent out this deal as an email, as we wanted our blog readers to have a sneak preview. If you like the sound of these nifty Hotpants, you can buy them here – trust us, your new figure will be the envy of all your friends.